Porsche Macan 3-door [render image]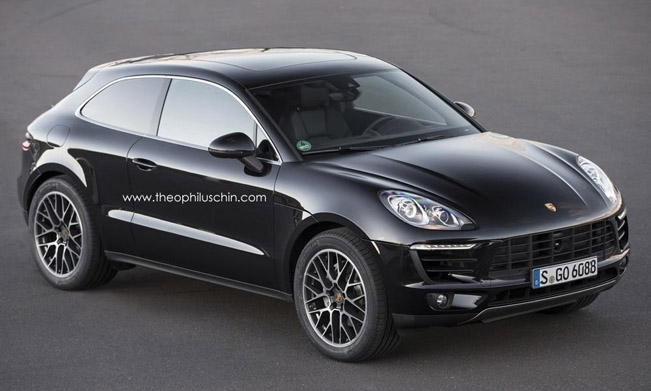 Here is an interesting version of the all-new 2014 Porsche Macan, which originally comes in only 5-door variant. The 3-door variant has been previewed by TheophilusChinand according to us looks really nice.
Just like the Evoque 3-door by Range Rover, the 3-door Macan comes with more sloped roofline and more desirable and cleaner look. It fact, it is a real eye-catcher and Porsche should definitely consider such variant.
Three years ago, when the Macan emerged for first time, it was in a three-door configuration, but Porsche Decided to leave the rear doors in place, so the car looks exactly like a smaller Cayenne.
Of course, the engine range will be exactly the same, but the interior will suffer a bit and especially the rear passengers, who will have a lot less space.