2013 Porsche Macan and Cayman Spotted in Germany [VIDEO]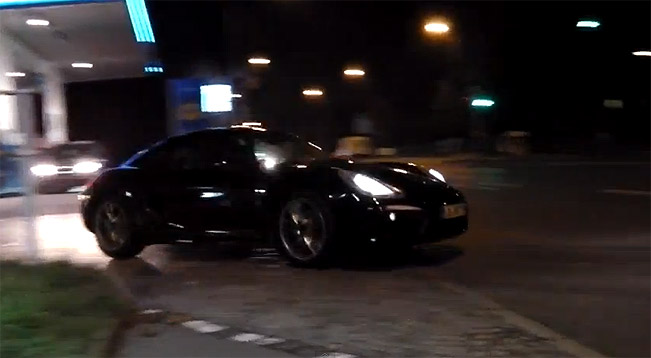 Exclusive news from the streets of Germany! The new Porsche models Macan and Cayman have been spotted and even more – the happening was captured in footages which you can view below.
The first video here is of the luxury SUV Macan, which is going to share the same architecture with the Audi Q5 (in case it does look familiar). This is the first model of the brand with 4-cyllinder aggregate, after the appearance of the 924, 944 и 968 models back in the days. In addition, the Macan will be wider and shorter than the famous Audi SUV and will get unique styling. Thee model will be probably powered by the turbocharged 2.0-liter four with around 237 hp (174 kW) or the supercharged V-6 engine which produces 288 hp (212 kW).
The second video gives very clear picture about the interior of the facelifted Cayman. The vehicle has the same panel as the one of the new Boxter Roadster, which was officially launche earlier this year.
The base model of the Cayman is probably going to get the 265-horsepower (195 kW) from ts 2.7-liter flat-six engine. It is also rumored that it is going to include dual center tailpipes and larger front air intakes.
Another option for the engine is the 3.4-liter boxer-six making 315 horsepower (232 kW); but probably it will go on the S variant. 2013 Cayman will make its world debut at the 2012 Los Angeles International Auto Show.
Video Source: YouTube