Porsche Macan Turbo - Nurburgring Test [video]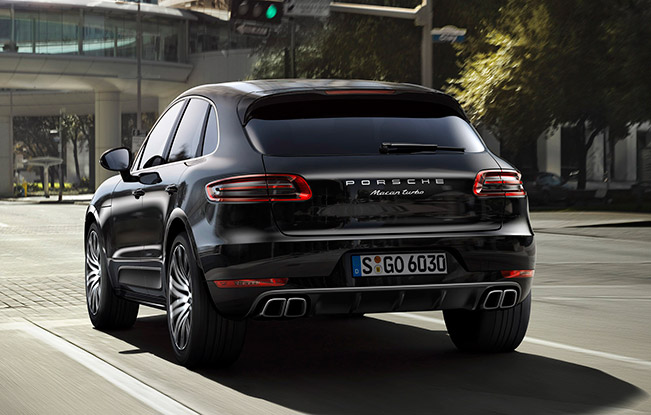 Porsche Macan Turbo was spied during Nurburgring tests and probably this is a more powerful "S" model planned by the German manufacturer. The Macan Turbo is expected to hit the market sometime in 2015 with a starting price in Germany of €79,826 (VAT included). So, the possible Macan Turbo S will be over €90,000.
2015 Porsche Macan Turbo is powered by a twin-turbocharge 3.6 liter V6 – 400HP (294 kW). 0-100 km/h in 4.8 seconds (4.6 seconds with Sport Chrono package) and a top speed of 266 km/h (165 mph). The fuel consumption is decent 9.2 liters / 100 km (30.7 mpg UK or 25.6 mpg US)and CO2 emissions of 216 g/km.
The Macan Turbo S is expected to generate at least 430HP (316 kW), so the 0-100 km/h will be cut by 0.2 seconds and the top speed will be slightly increased probably  to 280 km/h (175 mph).
Besides the additional power, the Turbo S model will get some styling and performance upgrades like retuned suspension, improved braking system and more aggressive aerodynamics elements.
Enjoy the impressive sound of Macan Turbo tackling the world's most difficult course!
Source: TouriClips via Youtube