Porsche Gives First Official Peek of its New Panamera
Rather than rolling to the starting line—as is befitting a Porsche sports car—the new Panamera Gran Turismo is rolling into the public limelight for the first time on a new website.
Starting today, and marking the long-awaited product marketing roll out of this Porsche model line, Panamera Online Magazine will offer a wide range of the latest information on this soon-to-be member of the Porsche product family.
Along with facts and updates, this site, porsche.com/panamera, will include videos of disguised prototypes on test drives. Additionally, Porsche will begin a multi-stage direct mail campaign to select Porsche owners and enthusiasts.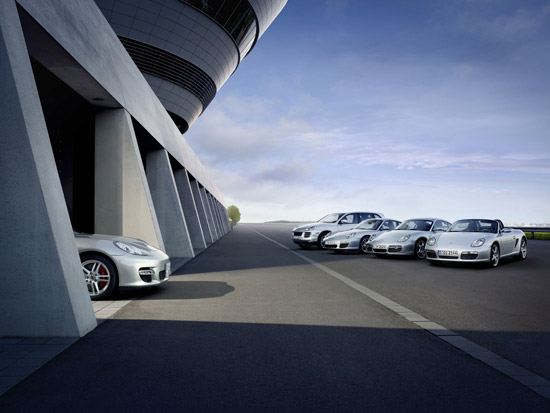 Porsche said it will release the first official press photography of the Panamera Gran Turismo later this year. However, worldwide autophiles today will have the chance to experience the concept of this highly-anticipated four-door sedan in the Panamera Online Magazine. Interested customers can sign up for regular updates on the car.
The Panamera Gran Turismo, designed and developed in Weissach and will be built in Leipzig, Germany, is a genuine Porsche that will transport four adults without compromise. The Panamera provides a unique space concept and superior driving dynamics, as the result of 60 years of sports car expertise and know-how.
The Porsche Panamera will make its world debut next spring, with the market launch in late summer, early fall 2009.