PPI PS Audi TT Coupe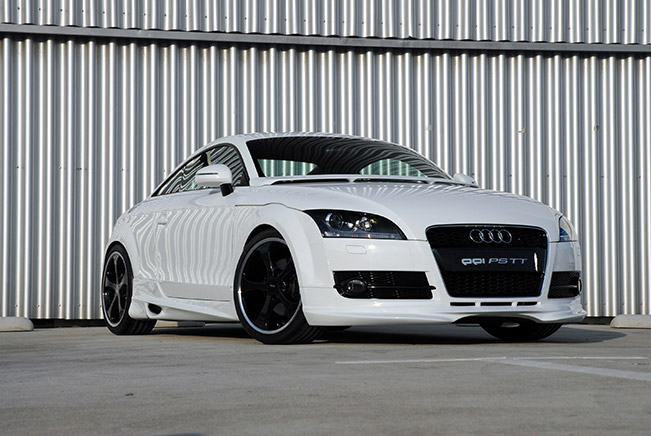 This is second generation PPI equipped with an innovative and sporty design.
A striking in the eye-catching feature is a windshield innovative aerodynamic spoiler on the bonnet to the voorraam.
PPI has also developed a diffuser at the rear. Here are the four exhaust pipes of the PPI sport exhaust system, in conjunction with the rear spoiler, produces additional downforce on the rear axle.
Advanced technology in the heart of PPI's is the performance tuning kit for the 2.0TFSI engine of the Audi TT. The standard 200hp increased up to 245hp at 5100rpm and 366nm torque between 1800 and 5000rpm. Sprint in 6.3 seconds to 100km / h, the PPI TT is 0.3 seconds faster than the production versions. The top speed is 250km / h.
There are also black PPI Formula alloy rims in the dimension 8.5 x 19 with 235/35 ZR19 tires.
The Audi TT is 30mm lower placed. In order to reduce the gravity point. Also equiped with larger sport brakes.