Prior Design Porsche Cayenne Widebody Kit
Prior Design have released a new gallery showcasing their latest body kit for the Porsche Cayenne (955) – PD Aerodynamic kit POCAWIDEBODY. It is flamboyant in every way, especially with those flaring wheel arches. The slashes along the kit give it that extra aggressiveness to further establish the customer's road presence. The kit now comes in both black or white.
The kit consists of the following:
- PD front bumper

- PD side skirts

- PD rear bumper

- PD front widenings

- PD rear widenings

- Mounting material

- TÜV parts certificate included
Overall price is $5 164
But Prior are not all about Dura-Flex Fiber Reinforced Plastics. For the extra $1 587 one can opt for the additional Porsche Cayenne Sport Exhaust System - Duplex PD which looks, sounds and performs differently from the stock one.
Every part of the kit is user-friendly, easy to install and maintain and that is one of the reasons many go to Prior for a premium customization.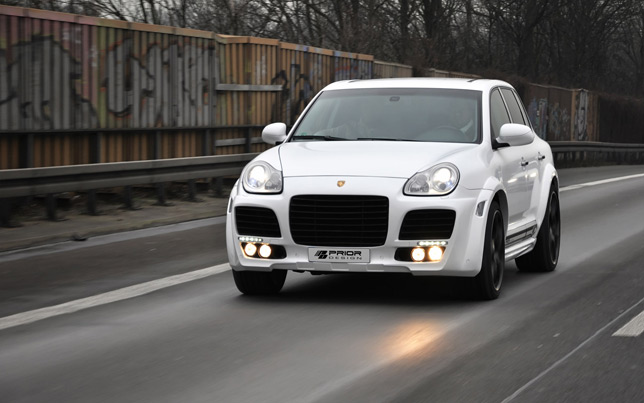 Source: Prior Design