Prior Design Gives Porsche Panamera New Aerodynamic-Kit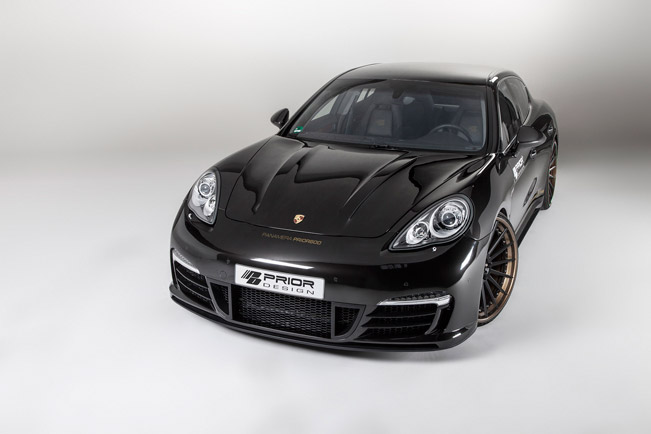 Porsche is one of the most luxurious brands in the automotive industry nowadays. It produces nothing but exclusive and stunning new vehicles among which is the new Panamera. The car entered production in 2010, and ever since it has achieved a high status among the customers.
To add even more excellence to the Panamera model, the tuners at Prior Design have developed a special aerodynamic kit, called PRIOR600. Originally the car is powered by a 4.8 liter twin-turbo V8 engine which is capable of delivering 520 hp (388 kW) at 6,000RPM and 700 Nm (516 lb-ft) of torque at 2,250 RPM.
Now changes to the engine have been made, but the exterior has undergone some significant transformations. All parts used in the kit are made from Dura-Flex Fiber Reinforced Plastic, which is characterized by an excellent surface finish which provides sufficient flexibility combined with high stability.
To be more precise, the package consists of the following: PRIOR600 front bumper, PRIOR600 rear bumper, PRIOR600 side skirts, PRIOR600 front bonnet, PRIOR600 rear trunk spoiler, as well as mounting material.
Below, you can see the most recent photos of the car that the design team has made.
Source: Prior Design