Prior Design Mercedes-Benz E-Class C207 With Enhanced Aerodynamics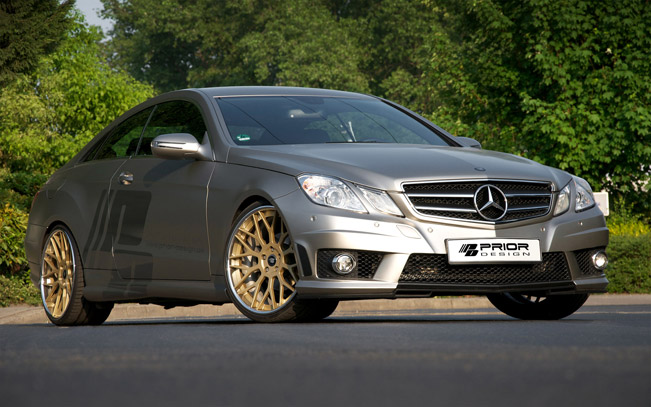 Prior Design Mercedes-Benz E-Class C207 is something worth seeing on the road and worth having in your garage. First being a true Mercedes-Benz it delivers all the needed qualities: luxury, comfort and pure joy of driving.
Secondly, since it is touched by the specialists from Prior Design, this means that it now has more to offer. And here we are talking about aerodynamics. The E-Class is equipped with Prior Desin's C207 Aero Kit, which is made from Dura-Flex FRP (Fiber Reinforced Plastic).
The latter has excellent surface finish which delivers enough flexibility combined with high stability and allows for effortless painting. All of the parts are made with perfect fitment with no modifications or alterations needed.
Prior Design C207 Aero Kit consists of the following:
Prior-Design front bumper
Prior-Design side skirts (2X)
Prior-Design rear bumper
Prior-Design rear trunk spoiler
Prior-Design roof spoiler
Prior-Design front lip spoiler
Mounting material
Source: Prior Design