Production Start For 2014 Honda Accord Hybrid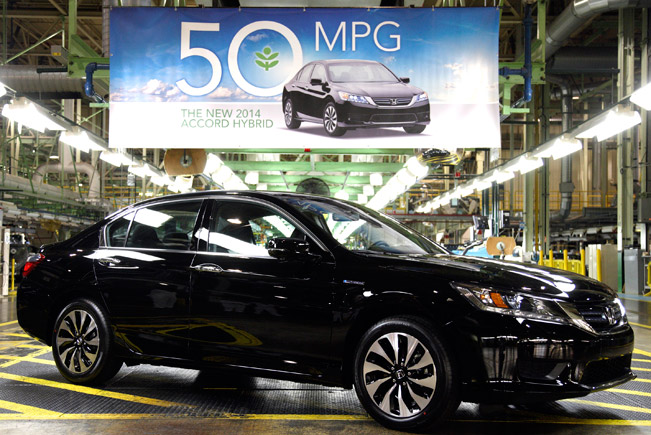 The first models of the new 2014 Honda Accord Hybrid are currently rolling out from the factory and will carry an EPA fuel economy rating of 50 mpg in city driving. This will make them the new leader in gasoline fuel-economy ratings among 4-door sedans.
The new Honda Hybrid model will go on sale later this year. Its calculated driving range is 673 miles which is more than 46 miles farther than any vehicle in its segment.
To go further into details, the EPA fuel-economy ratings of the car are of 50 mpg city / 45 mpg highway / 47 mpg combined. The model will also offer to customers sophisticated exterior styling and spacious interior.
The main advantage it has however is the highly efficient two-motor hybrid system from Honda's Earth Dreams™ Technology advanced powertrain series. The 2.0-liter i-VTEC 4-cylinder Atkinson cycle engine delivers a powerful 169 hp (124 kW) with a traction electric motor that also functions as an electric continuously variable transmission (e-CVT), while the electric motor adds 143hp (105 kW).
In fact, the Accord Hybrid will join the already fuel-efficient Accord lineup which features the EPA-rated 36 mpg highway 4-cylinder Accord Sedan and the Accord Plug-in Hybrid. The latter is EPA-rated at 115 MPGe combined in electric-only mode.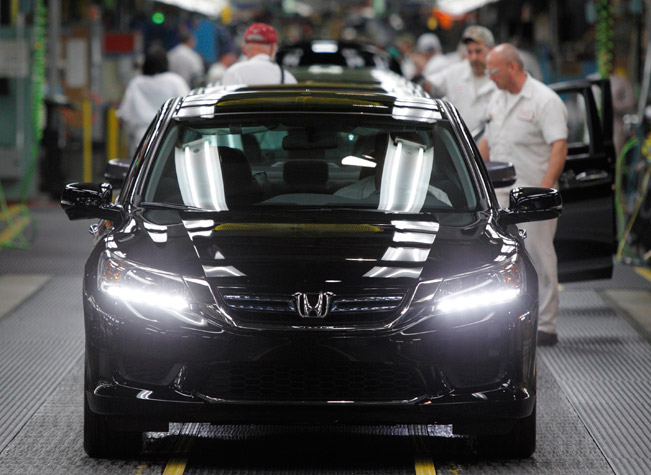 Source: Honda