Promiz Customs Transforms Infiniti FX35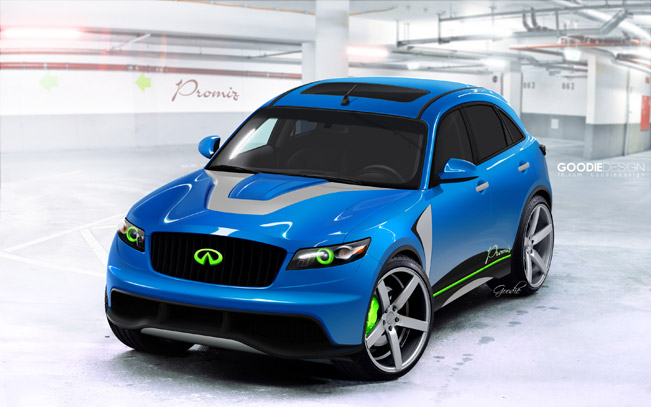 Promiz Customs Infiniti FX35 is a project of the designer Nobert Gold. He visually created this special transformation for Promiz Customs which makes the fourth project he has done for them.
The tuning is on the Infiniti FX35 model and is going to equip it with unique bodykit modifications featuring the hood, the bumpers and the grill. The wheels – Vossen CV3 are to be bigger than the original ones in sizes 22''.
The original Infiniti model has RWD, and a five speed automatic transmission matched with a 3.5-liter V6 unit under the hood. The latter generates 390 (287 kW) horsepower.
Source: Promiz Customs