2012 SR Auto Infiniti FX35 Shows Extraordinary Stance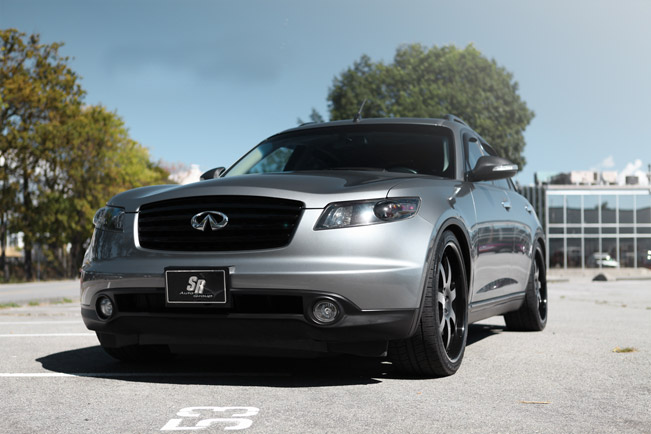 2012 SR Auto Infiniti FX35 is something we do not see in our everyday life. Extraordinary therefore is the most appropriate word to describe this very unique SUV.
This FX35 has a powerful output being equipped with 5.0 liter 32-valve DOHC V8 engine with VVEL (Variable Valve Event & Lift). Hence it is absolutely effortlessly for it to develop 390 hp (287 kW).
This vigorous engine is mated to a seven-speed automatic gearbox and includes Adaptive Shift Control (ASC). The FX is also equipped with Intelligent All-Wheel Drive, double-wishbone front/multi-link rear suspension and large 4-wheel disc brakes, along with available Continuous Damping Control (CDC®), Rear Active Steer, and Intelligent Brake Assist.
However, the tuners from SR Auto weren't satisfied with these configurations and gave their best to enhance this Infiniti model! When it comes to lowering a vehicle, a coilover system is the best option available as one has the ability to control the height and dampening to the exact needs
BC Racing provided exactly what they were searching for. This means that they have adapted their BR series technology and developed a fully adjustable coilover system for the Infiniti FX35.
However unilke most coilover systems, nothing of the comfort of the FX35 was lost. Instead it was just adjusted. The effect was of course unmatched. This SR Auto Infiniti now has one-of-a-kind powerful stance never seen before.
In addition, the SR Auto Group added HRE 648R Wheels, which are twenty-two inch Satin Black Face Gloss Black Lips.
Source: SR Auto