Puritalia 427 Still Not Ready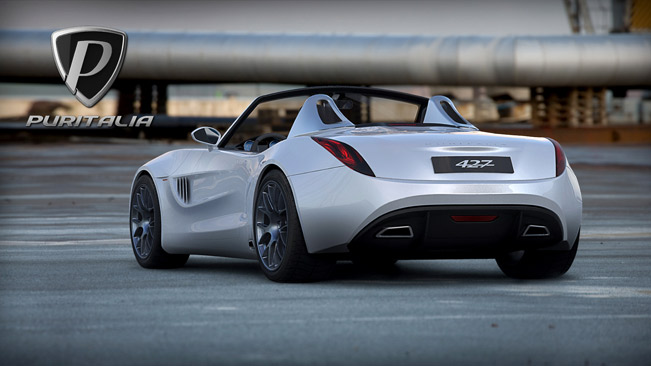 The story here dates back to July last year. A press release from the tiny Italian company Puritalia stated that by the end of 2013, it will unleash its handmade 427 model that will ultimately have a limited run of 100 vehicles.
Visually, the 427  is a tribute to the light and powerful roadsters of the sixties; conceptually, it's a tribute to those who appreciate pure, mechanical power. "The only electric motor is for the wipers" a slogan reads on their web page.
All sounds clunkily delicious. Especially when you consider that the intended engine is a supercharged 5.0-liter V8 that produces 605 hp. The 6-speed transmission should be manual, the limited slip differential hydraulic, and the rear wheels ruined from the merciless torque (640 Nm). Big brembo brakes will try to tame the power while two-way adjustable mono-tube shock absorbers and adjustable stabilizers will try keep things firmly planted on the road.
By the 30th of December 2013, there was silence. Apparently, things had fallen behind schedule since only on the 31th of December their website stirred up and uploaded a few pictures of work still being done to the 427. And hey, it even has HRE wheels on already. Not quite finished then, but alive and kicking nevertheless.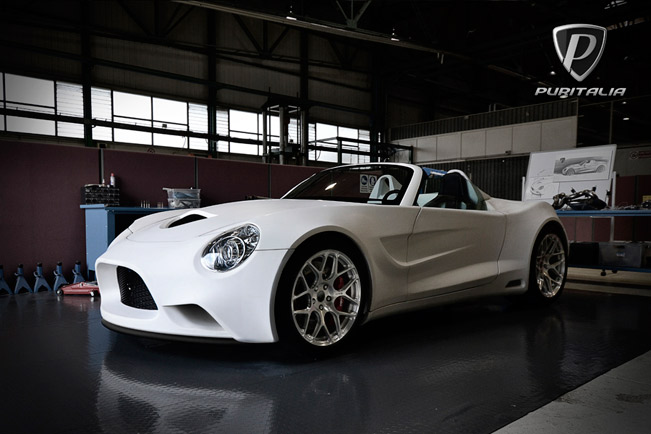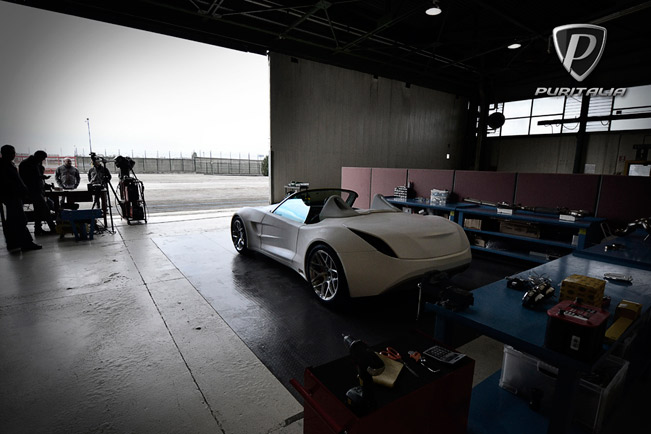 Source: Puritalia