HRE Performance Enhances Dodge SRT Viper Twin Turbo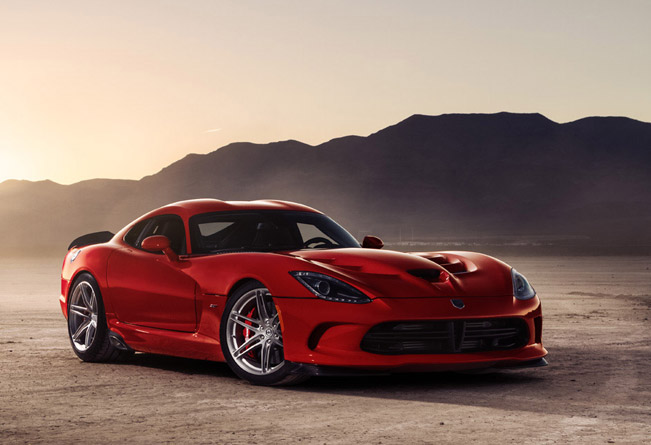 HRE Performance Dodge SRT Viper Twin Turbo P106 is a visual perfection. Not only because it carries the spirit of the SRT Viper, but also because this spirit is perfectly and harmoniously complemented by the glamorous wheels delivered by HRE Performance.
Undoubtedly, HRE is performance-driven company. The design of the wheels it produces combines strength, lightness and superior engineering. In this project the tuners have been inspired by the three-piece Series S1 line, and have created specifically for the Viper Monoblok interpretation of the Series P1 called P106.
To go further into details, the P106 is a split-six spoke design with a six lug bolt pattern. It is offered in diameters ranging from 19 to 22 inches and widths from 8.5 to 13 inches. Other design features here include sculpted spoke geometry and lightweight pocket machining, aggressive conical profiles and spokes that extend all the way to the wheel lip.
HRE P106s perfectly match the latest generation Viper. They also minimize unsprung mass and rotational inertia in order to deliver maximum acceleration, handling and braking performance. SRT Viper is powered by 8.4 liter all-aluminum V-10 overhead-valve engine.
The latter delivers exactly 640 horsepower (471 kW) and 813Nm (600 lb-ft) of torque. This makes it the one with most torque of any naturally aspirated power units in the world.
Source: HRE Performance Wheels