Ram 1500 Rebel Fitted with Toyo Open Country Pack

Dodge Ram 1500 Rebel from the 2015 model year now features new outfit thanks to the additions added by the fellows at Toyo Tire. The Ram Rebel pickup will be exclusively fitted with the brand's best-selling product – the Toyo Open Country Pack A/T II package. The good news here is that the pack does not include new rubbers only, but it also features some cool tweaks for the interior.
As a basis the company has used the Ram 1500 Rebel, which can be driven by the either the 3.6-liter Pentastar V-6 engine, or the legendary 395 horsepower 5.7-liter HEMI® V-8. It is packed with abundant amount of features and its powertrain is fitted with an eight-speed automatic transmission. Other great elements here are the specially valved Bilstein shocks, a 1.0-inch taller ride height, and more.
SEE ALSO: Ram Nation Comes With One More Noble Event
Speaking of the interior, the cabin of the Ram 1500 Rebel now includes unique design, inspired by the tread forms of the rubbers. Their design has been embossed on both the front and rear passenger seats. This makes the interior look even more fantastic and undoubtedly adds to the powerful looks of the truck.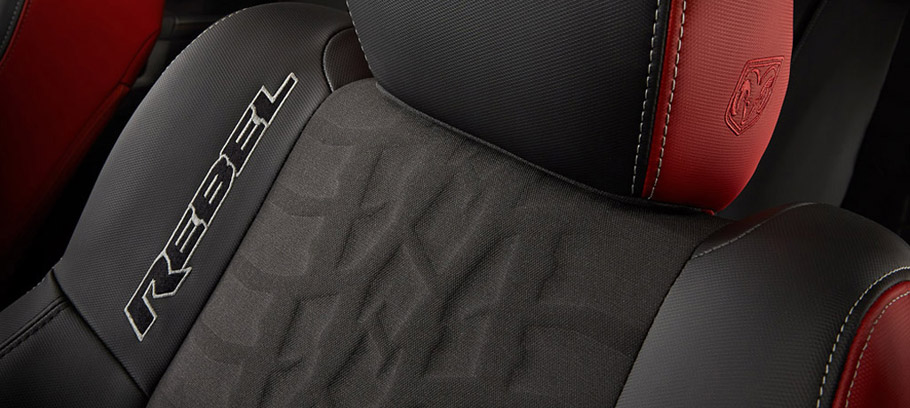 Ram 1500 Rebel & Open Country A/T II Tires
Open Country A/T II tires is thee best selling model of tires in company's range. There are several reasons for that. First, they provide long tread life; secondly, they have exceptional all-season performance capability; third is the aggressive tread design; and at last is the quieter ride.
The secret of these four beneficial points is the following: the wear-resistant tread compound keeps the tire running longer. In addition, the improved tread design has more traction on and off the road, and in any road conditions like rain, mud or snow.
Next, the lower noise and comfort during driving are two features that we should not disregard easily, because they are what set apart these tires from many all-terrain ones. At last, the stylish tread design is the perfect design addition which complements the excellent performance and enhanced look of the Dodge Ram 1500 Rebel truck.
Source: Toyo Tire