The Ultimate Truck that Mixes Two Identities: Meet the 2016 Ram 3500 Limited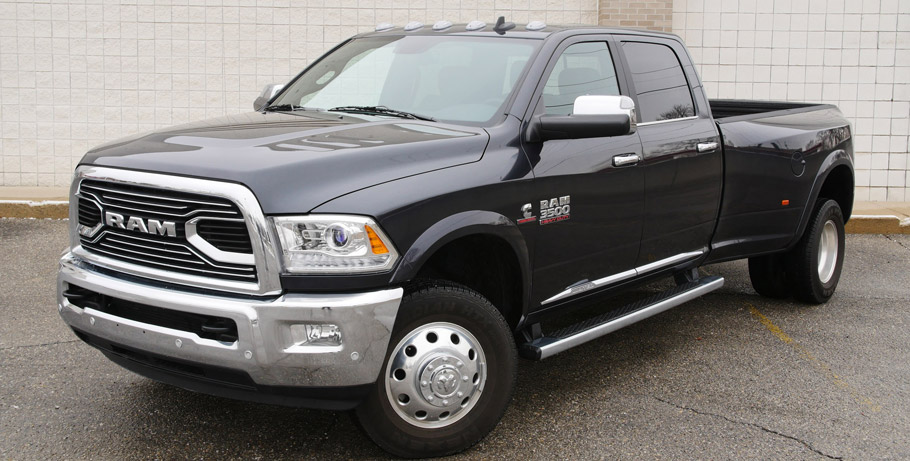 Dodge Ram has just released unique details and images for the MY2016 Ram 3500 Limited. The huge and masterful truck seems to mixes two worlds: the one of the towing machines where nothing is impossible and the other of luxury expression and comfortable treatment of the occupants.
The Towing Identity
To say it as simple as possible, the unique Ram 3500 Limited has under its skin is utilitarian truck that wants to be put to work. And this is not only because of its size, but also because of its enormous amounts of torque, 900 lb-ft. They come from the 6.7-liter inline-six Cummins turbodiesel, which by the way produces 350, 370, or 385 horsepower, depending on which transmission you choose.
In addition, for its workaholic character speak also the solid axels, the huge four wheels with unique design and the bed at the back that can be filled with various types of materials.
SEE ALSO: You Think Dodge Had Enough With Dart Lineup? Think Again! 
The Luxurious Interior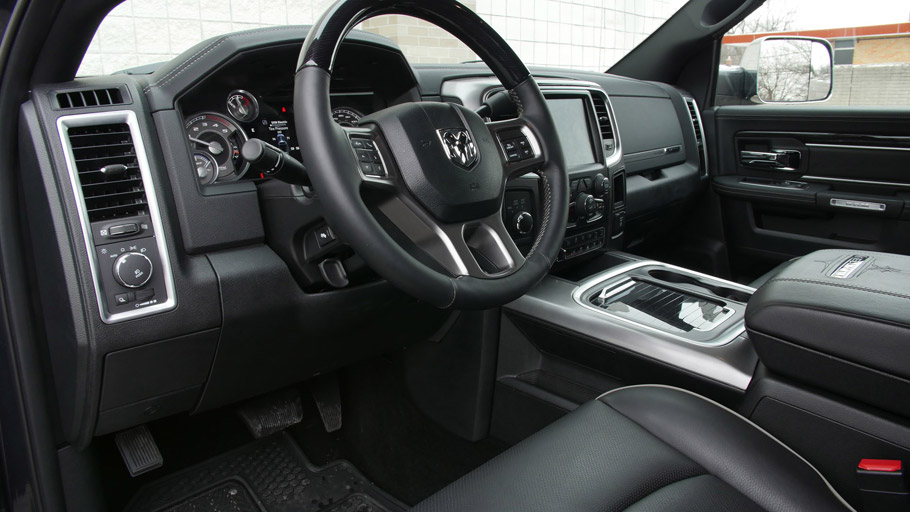 The Ram 3500 Luxury can be equipped with as few or as many modern luxuries as one can afford. Unlike the standard variant, which features the stripped-down Tradesman interior, the Limited Edition features the Longhorn Limited scheme.
The cabin is so cozy, that once you enter it you will immediately fall in love. The soft black leather wraps the seats and the steering wheel, and is adorned by stitching. All four seats are heated.
Depending on the optional features 2016 Ram 3500 can be ordered for as low as $33,480 USD.
Source: Dodge Ram via WCF