Regula Exclusive Porsche Panamera in Carbon Fiber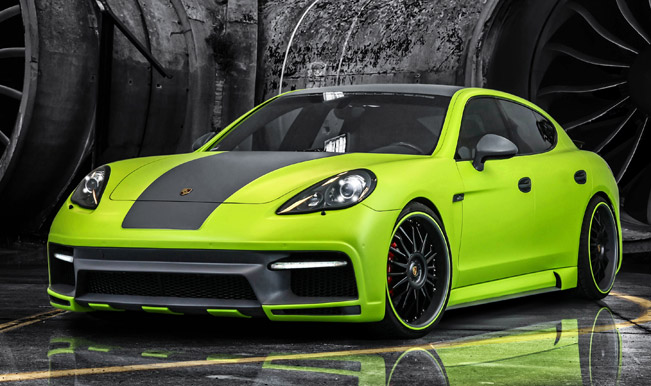 Regula Exclusive Porsche Panamera has a special kind of body kit. It comprises of a front and rear apron and side skirts, which are offered here in two variants. The first one is made of a high-quality flexible polyester-polyurethane-mixture and is primed outside.
In the second option, the complete body kit for the Panamera is made of carbon fiber, outside primed. In addition, it fits absolutely perfectly due to manufacturing relevant parts of the highest quality. It is equipped with original serial fastening points, but relative fast assembly is possible, since no changes to the vehicle must be made.
In addition to the assembled rims in 10x22 and 11,5x22 inches deliverd by Schmidt Revolution, this Porsche comes along with Chip-Box' 500 Series –PS, through which it benefits from an increase in power. Speaking in numbers, the generated horsepower in now estimated up to 605 equal to 445 kW.
Source: Miranda Media