Renault Alpine A110-50 Concept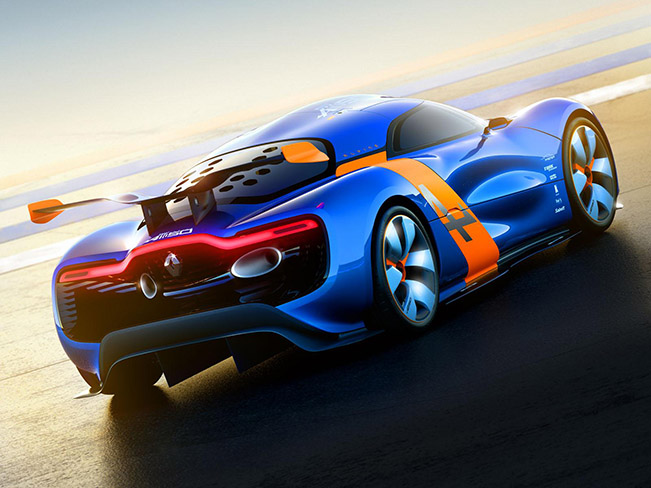 Renault has teamed up with Caterham to work on a production model of Alpine A110-50 Concept. The idea for the supercar was presented in May 2012 and the model will actually go in production in 2015 and first deliveries will commence in 2016.
The chief design of Renault - Laurens van den Acker commented that the vehicle's styling has been completed and there is a hope for a sub-brand of Alpine models to come out in the next year. No further details are announced for the model, but Renaultsport's chief - Patrice Ratti said that the Alpine supercar will be "more about driving pleasure than pure power".
It is also known that the car's official design will not have anything in common with the A110-50 concept. Still, new engineering mules are expected to start tests in a short period of time and we can get slight idea of how the car is going to look like.
The engine can be taken from Renault Megane RS – a 2.0 liter four-cylinder turbocharged engine with 275HP (202 kW) at 5,500RPM and 360Nm (265 lb-ft) of torque at 3,000RPM. It probably will be tuned to around 300HP and 400Nm, which combined with ultra-low weight and rear wheel drive will satisfy the demands of petrol heads.
Stay tuned!
Source: Renault