Renault Megane Renaultsport 265 Trophy
Renault has introduced the most powerful road car in the manufacturer's history. Megane Renaultsport 265 Trophy comes at just £27 820 and it is ready to outrun VW Golf and Scirocco R models.
Renaultsport 265 Trophy is powered by a turbocharged 2.0 litre petrol engine with staggering 265PS and 360Nm of torque available between 3000 and 5000RPM. The hot hatch achieves impressive power-to-weight ratio of 191HP per tonne. Not bad, not bad at all!
The results are thanks to an improvement in maximum turbo pressure, which is now 2.5 bar and a new air intake revised to take account of the higher pressure and running temperatures.
A great addition to the sports hatchback is free access to the full 2012 Renaultsport UK trackday calendar, worth around £650.
Besides of the brutal engine, Renaultsport 265 Trophy comes with a huge 19" gloss black Speedline alloys with red rim fitted with high-performance Bridgestone Potenza RE050A tyres. The car boasts "Trophy" red decals on the F1-style front blade and doors, and LED daytime running lights.
Megane 265 Trophy features stiffer springs, dampers and anti-roll bar and grooved brake discs. It also has a mechanical limited slip differential, Brembo brakes, as well as the innovative PerfoHub independent steering axis front suspension set-up, which virtually eliminates torque steer. All these upgrades makes the Megane a perfect road car suitable for time attack at racetracks.
Megane Renaultsport 265 Trophy will be limited to just 500 units, so you'd better hurry up. Orderrs open 20th June and first deliveries end July.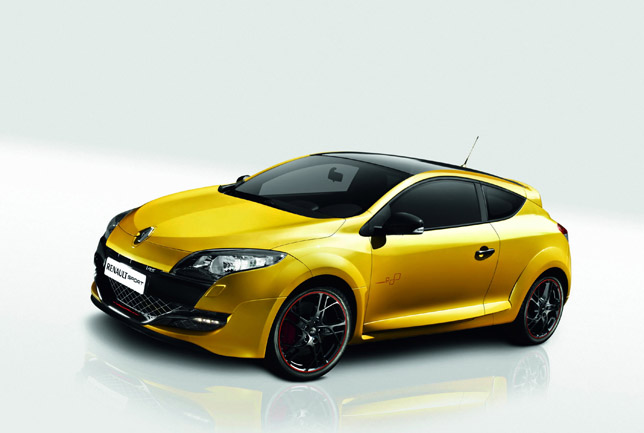 Source: Renault