Megane Renaultsport 265 Trophy Nurburgring Record - 8:07:97
Renault Sport has made it, again. The team has set a lap record for a front-wheel drive production car at the Nordschleife. The car is the well-known Megane Renaultsport 265 Trophy, which crossed the finish line for just 8 minutes 7 seconds and 97", which is a full 9 seconds faster than the lap record that has stood for three years.
Renaultsport 265 Trophy is powered by a turbocharged 2.0 litre petrol engine with staggering 265PS and 360Nm of torque available between 3000 and 5000RPM. The hot hatchback achieves impressive power-to-weight ratio of 191HP per tonne.
Laurent Hurgon, development driver, Renault Sport: "The Nordschleife is a legendary course. Its length and layout, which is very different to that of a conventional circuit, make it a unique and technically demanding challenge. Its difficulties are extremely varied, ranging from fast and even very fast in places to much twistier and slower portions. Turns like 'Karusell' and 'Pflanzgarten', for example, make huge demands of the car and driver alike, yet Mégane Renaultsport Trophy is very much in its element here and feels particularly reassuring despite the uncompromising nature of the terrain. The limited slip differential allowed me to accelerate hard out of the countless turns without understeer. The carefully-tuned Cup chassis, the dampers, the fade-resistant brakes, the Recaro seats, the power of the 265hp engine, the ready availability of torque between 2,500 and 5,000rpm and the car's Bridgestone RE 050A (235/35 R19) tyres allowed me to make the most of the car's enormous potential, especially into and out of the corners. It is this package which enabled me to post such a quick time round this circuit which you must always approach with a certain degree of humility."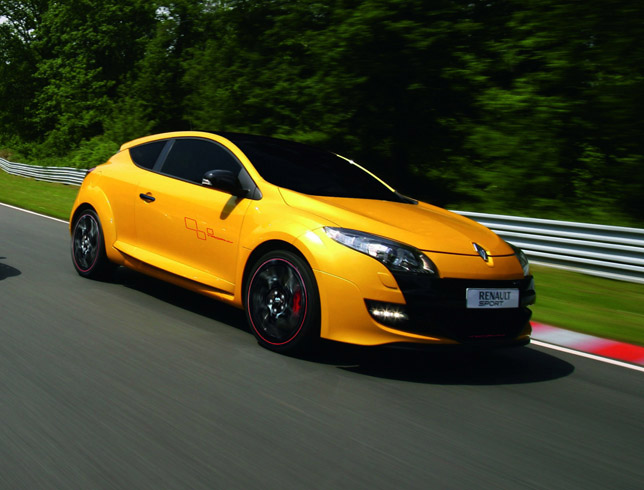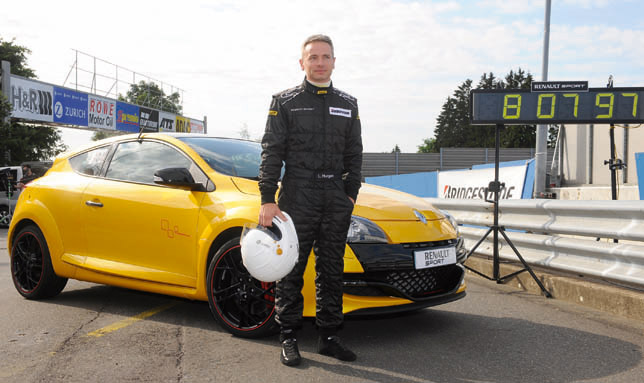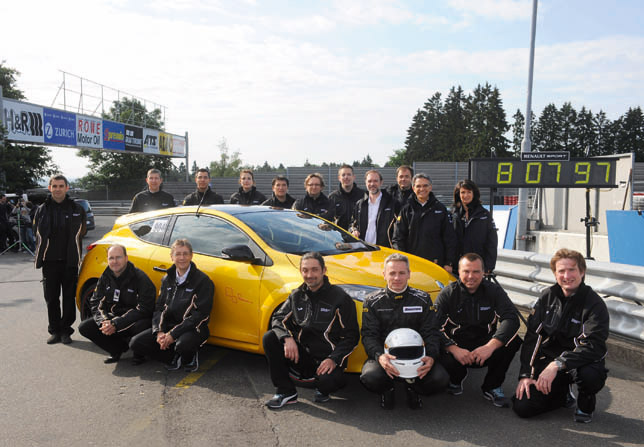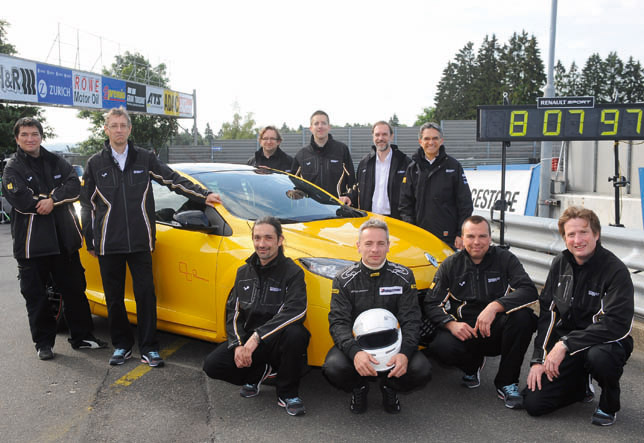 Source: Renault