ROUSH Performance Proudly Introduces ROUSH F-150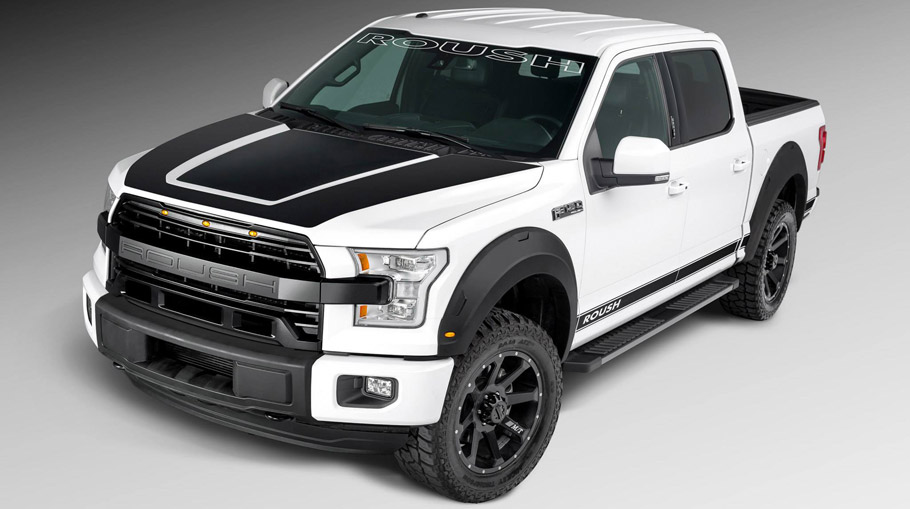 2015 ROUSH F-150 has just been introduced, but if you follow us on Facebook you should already know that. Now, here is a detailed review on what this Ford F-150 based vehicle features and don't miss also the pricing featured at the very end of the text. High-quality pictures are at your disposal for downloading, too.
The aggressiveness of this ROUSH Performance F-150 is a result of various upgrades on the aluminum-bodied F-150 truck. The tuner has added a host of components, graphics and an in-house made side-exit exhaust system. There are also some cool features throughout the interior.
Exterior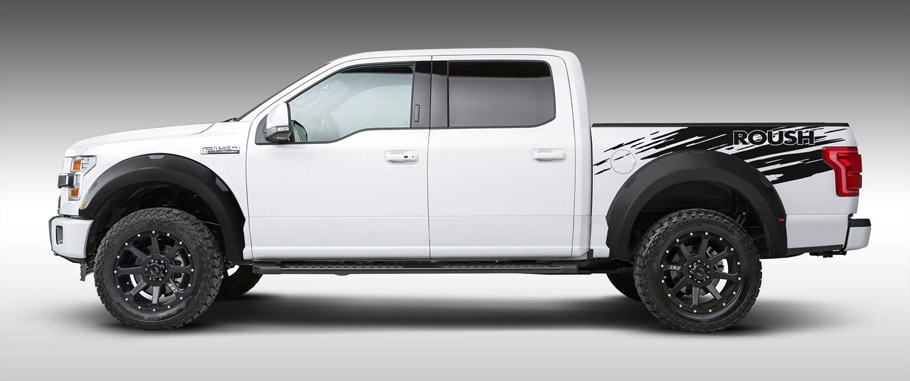 The aggressive appearance of the Ford F-150 was taken to the next level. An abundant array of body features has been added for this purpose. These include new front grille and fender flares with clearance lightning, cover for the front bumper and a square "R" hitch cover.
SEE ALSO: ROUSH Mustang Stage 3 Produces 670 Horsepower!
To make everything knowable, ROUSH added license plate and frame. Contributing to the aggressive stance is the side-exit exhaust system, which has been also added to provide a deep rumble.
The tuning company has teamed up with FOX to give this Ford a 2.0 Performance Series suspension system featuring coilovers and shocks with boots. ROUSH 20-inch wheels wrapped in Mickey Thompson Baja ATZP3 305/55 rubber adorn all four corners.
In terms of graphics, the specialists were thinking abundantly. The graphic package includes hood graphic, windshield banner, side rocker heritage graphics and a tailgate graphic. As an option there is also an off-road-themed graphic.
Interior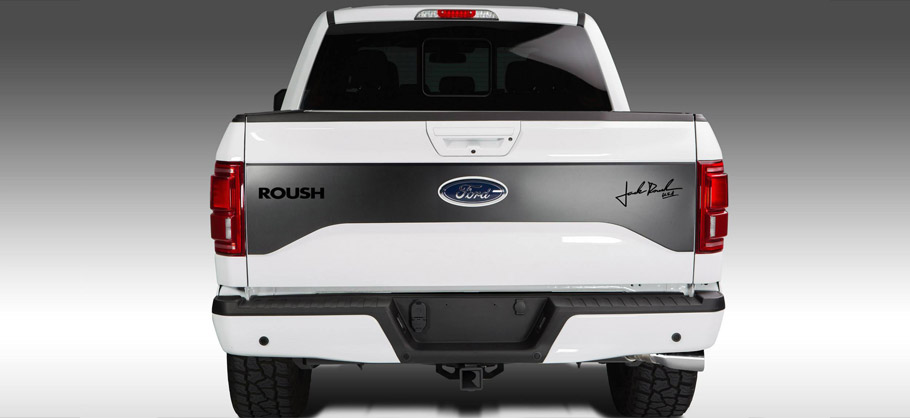 Not that many changes have been included to the interior. The components here are molded front and rear floor liners from WeatherTech. They keep the carpets clean. In addition, the serialized ROUSH console badge is what testifies F-150's ROUSH bloodlines.
2015 ROUSH F-150 has a starting price of $10,600USD. This number is only for the tuning package.
Source: ROUSH Performance