Saleen 351 Mustang Goes Public And Is Ready For Production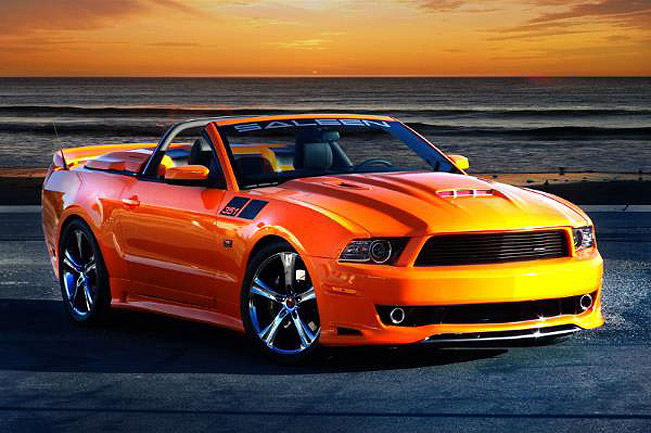 Saleen 351 Mustang Prototype is based on Ford Mustang and as a matter of fact it debuted in April this year at Fabulous Fords at Knott's Berry Farm in California. Now Saleen Automotive has announced that the breath-taking muscle car in on its way to production.
The specialists at Saleen have also disclosed that they have put incredible amount of o details and attention in this vehicle. They even said that according to their opinion they have found the perfect balance of design, technology, and power.
The 351 Mustang completes the trifecta of Speed, Science, and Style which is something emblematic for the tuning brand. More importantly, the muscle car is capable of producing 700 hp (515 kW) and 888 Nm (655 ft-lb) of torque, thanks to its supercharged 351 cubic inch V8 engine.
The power is transmitted onto the road via six-speed gearbox with 3.73:1 final drive ratio and a performance clutch system. The car runs on 20" alloy wheels matched with high-performance tires.
In the package is also included an enhanced brake system which features 15" brake discs. Other highlights include a butterfly hood scoop, carbon fiber front and rear splitters and rear diffuser.
In addition, the Saleen 351 is rounded out by its distinct aerodynamics and Red Butterfly Center Ram Air Induction system. The transformation can be done on both Hardtop and Convertible models.
Source: Saleen Automotive