Schwabenfolia BMW 1M Coupe Foiled in Irie Green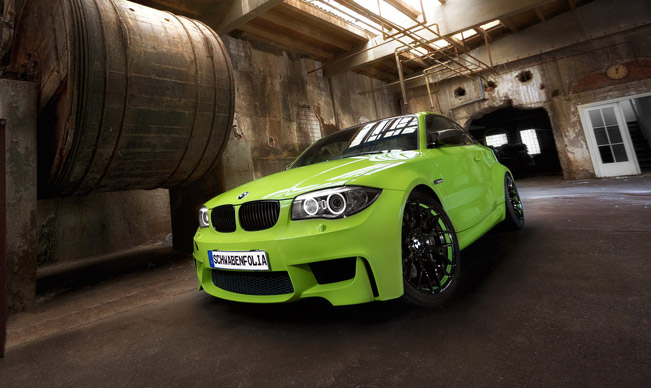 Schwabenfolia BMW 1M Coupe was originally in Black Sapphire Metallic. However, after the work of the professionals from Schwabenfolia it was given an Irie Green color. Of course, this was achieved through foiling.
In addition, there are some details and extras added. For example, the glossy black roof and original shiny chrome side indicators were also foiled in black. The same thing happened to the rim rings with inlays in the body color. In addition, the start button is now in irie green, and black BMW emblems, mounted carbon-mirror caps, a rear spoiler are made of the same material as well as the black BMW-reins.
The interior of the BMW was also improved. The seats for instance were additionally adorned with orange stitching. The same pattern can be seen on the steering wheel as well. The rims were coated by universal black and provided with high-gloss coating.
Source: Miranda Media