SchwabenFolia Volkswagen Golf VI R With Invisibility Cloak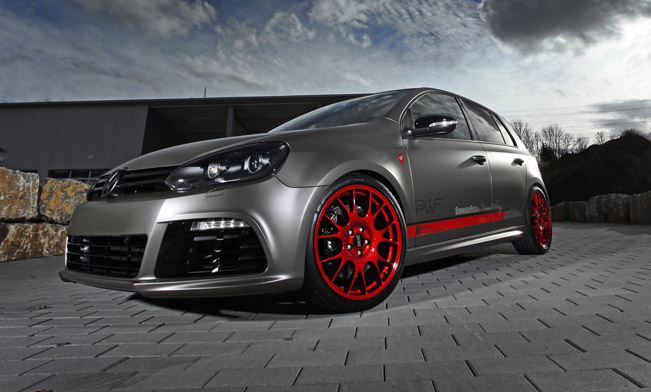 Another tuning of Volswagen Golf VI R worth seeing is the SchwabenFolia Volkswagen Golf VI R. This time the people who made the transformation are those from car foiling company SchwabenFolia.
First of al they have increased the power of the Volkswagen, which originally generated 270 hp (199 kW) and 350 Nm (258 lb-ft) of torque, and now is enhanced with the additional 60 hp to now 330 hp (243 kW).
A significant share of this power increase also has the customized handmade exhaust system with a 90 mm tube from turbo by F-Town Street Machines. In particular, the exhaust has two Capristo exhaust valves, which are controlled by the MFA XP in the speedometer. The system has a name which is Atomic Warbird and produces the impressive 130 dB.
Moreover, the vehicle is further equipped with the adaptive electric chassis control DCC, and it has been brought closer to the ground thanks to an H & R lowering. What catches the attention the most are the CH wheels in the dimension of 8x19 inches in powder Dormant Fire Red High Gloss with 235/35-19 Dunlop tires. Eventually, SchwabenFolia wrapped the car with foil in Urban Taupe Matt Metallic by PWF (Platinum Wrapping Film).
Source: Miranda Media