What is Scion Debuting at the New York Auto Show?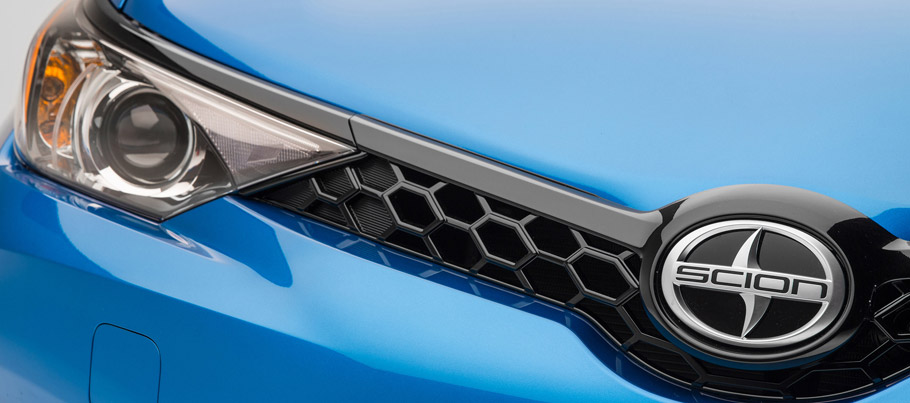 As you might know, one of the most anticipated vehicles at this year's NYIAS are Scion's iM Hatch and iA Sedan. Brand's team brings us not one, but two models, that deserve our attention: iM and iA are specially created for young and practical drivers with urban needs. The first one, the iM is a hatchback with 5 doors, that blends incredible flexibility and a fresh sporty design, that brings completely new driving experience. The second model, the iA Sedan is also intended for the practical urban customers, that still do want an interesting style and incredible vehicle dynamics.
Actually, Scion will show a full lineup for young drivers, that includes the special series FR-S 1.0 and tC 9.0. The first one comes with revised features, that team at Toyota Racing Developemet has specifically developed. TRDQuad Trip Exhaust Sustem and TRD springs are included. The Scion tC Series 9.0 comes as a limited edition sports coupe, that features a black magma interior, special aero kit, designed by Cartel Customs, a Smart Key with Push Button and other cool stuff.
Furthermore, there are other Scion models, that catch the eye. There are two models, that took part at 2014 Scion Tuner Challenge and the SEMA Show in Las Vegas the last November. The models are Scion x Slayer Mobile Amp tC -  a new concept design, inspired by the extreme heavy metal band Slayer and feautures custom paint job with artwork, that best describes the metal band. It also has Billet Slayer sword blade wheels, suicide doors and spiked center caps. And when it comes to heavy metal music, volume is important. So important, that the vehicle is loaded with custom made Pioneer audio system with titanic speakers, a custom mixer and a 32-inch monitor. The other model, Super Street FR-S is based on the FR-S and comes with a wider stance and boosted power.
Visitors will be dealing even with the Scion Swag Machine, that is the first Instagram-powered vending machine. So, don't miss the show, there is alot to be seen. But if you still can't attend, Scion team will be using Meerkat to showcase the program in NY via Twitter social network.
Source: Scion