Scion iM Concept is an Edgy Auris Debuting in L.A.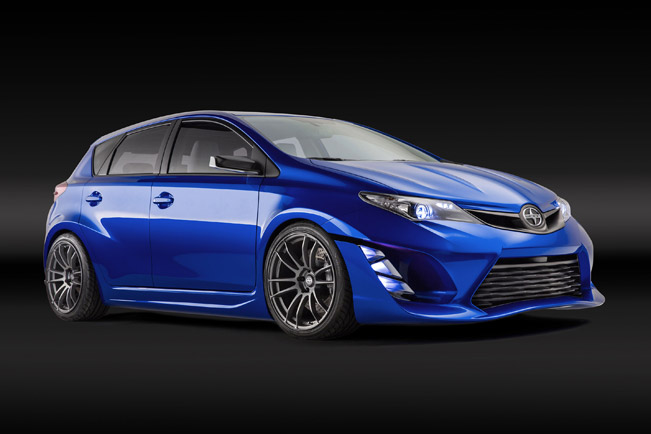 Do you remember when Scion teased its future iM Concept. Well, the news (and pictures) we received, give more information on what we are to expect debuting at the Los Angeles Auto Show on 19th of November. The company told us that the iM concept vehicle is a reflection of the evolution of company's design philosophy which aims to catch the attention of youthful customers. And we were right with the assumption that the car will be a sporty hatchback based on Toyota's Auris.
Precisely, the concept is a five-door compact hatchback with sporty looks. It is obvious that these visual characteristics were inspired by the vehicles seen on the European touring car racing circuit. The concept has unique styling with edgy, geometric grille inserts, deep air intakes and fog lights.
Take a look at his incredible exterior color. We sincerely hope that when we see it in L.A. it will look as vibrant as on these renders. This custom-blended "Incrediblue" paint is complemented by matte silver and gunmetal accents.
In addition, the car features wide aerodynamics and a lower ride height. Having in mind that it Carries in its heart the performance spirit, it is no surprise that it rides on 19-inch forged alloy wheels and sporty performance tires. What complete the racecar-influenced design are the vented front rotors and 4-piston calipers which work with the adjustable height racing suspension.
Scion iM Concept is the first hatchback in brand's history. There are no details on what engine will it include: whether it will use Auris turbocharged engine, or will there be any new surprises. So we have to wait until next Wednesday to get the whole picture.
Source: Scion