Scion Teases a Sporty iM Concept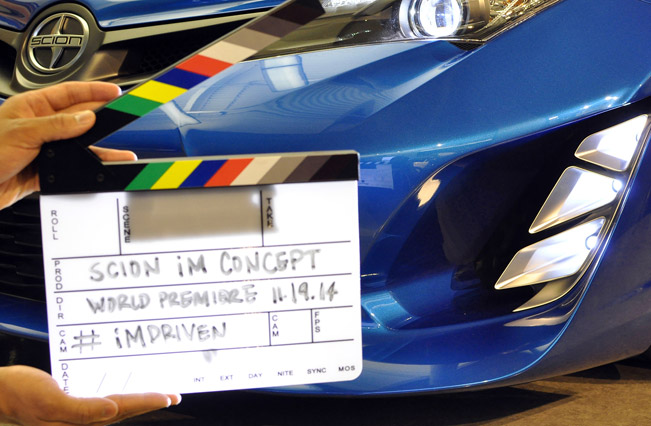 Scion iM Concept is one of the vehicles which we will see having a world premiere at the Los Angeles Auto Show. For this occasion, the brand has released two teaser images that show the future star of the brand. On the photos we see the iM Concept car taking some test shots. They reveal distinctively sporty front end and exactly this has been taken to the spotlight. Scion says that the iM concept vehicle is a reflection of the evolution of company's design philosophy which aims to catch the attention of youthful customers.
It will probably be a hot hatchback judging form the sporty compact appearance. In fact, rumors say that two new models will be introduced next year. One of these cars will be based on Toyota's Auris hatchback. Looking at the front of the concept, particularly at the headlights and front grille, in the teaser image, it definitely looks like that this will be a derivative of the Auris.
Form the released images we also see that car will be running on aggressive low-profile tyres wrapped around sporty-looking wheels and featuring drilled brake rotors. If Scion iM is a hatchback as we suppose, than it will be the firs one for the brand.
Another thing coming in question is whether this vehicle will use Auris turbocharged engine, or will there be any new surprises. Another possibility for the iM concept is that it can actually be a model which will replace the-soon-to-be-discontinued xB.
Unfortunately, ahead of the official release date, which is 19th of November, we don't expect to get more details from Scion. So we have to wait until then to solve the mystery.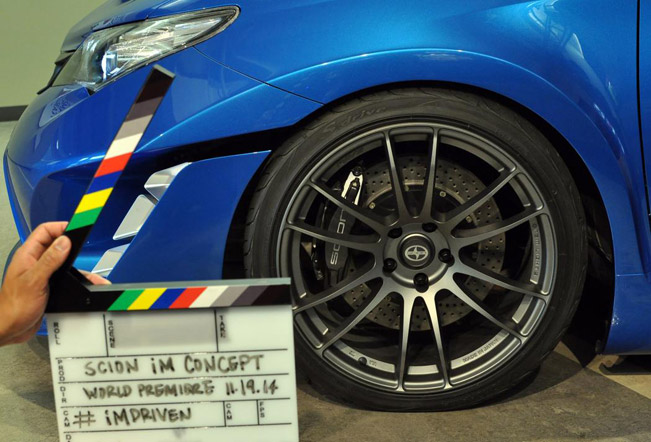 Source: Scion