SEAT celebrates the 25th anniversary of the Ibiza with a special version
SEAT is celebrating the 25th anniversary of its most popular model, the Ibiza, at the Barcelona International Motor Show. The Spanish brand will be highlighting a special version that pays tribute to the first car developed by SEAT as an independent company – an absolute best-seller since its unveiling at the Paris Motor Show in 1984.
The Ibiza is now into its fourth generation, and each one can be characterised by its youthful sporty spirit, excellent cost-effectiveness and brilliant performance, making this model a powerful icon for generations of Spanish youth and Spanish motoring alike.
The new version of the Ibiza, called "25th anniversary", will be available in the SC and 5-door body styles equipped with the 85 hp 1.4 and 105 hp 1.9 TDI engines and Sport trim. Equipment includes climate control, dark glass, 17 inch alloy rims, parking position door mirrors, passenger airbag disconnection and USB port + Bluetooth, all for the additional price of 384.27 € on the Diesel engine version and 400 € with the petrol engine (in Spain). On the exterior, the new Ibiza "25th anniversary" differs from the rest of the Ibiza range models with an exclusive logo designed for the occasion.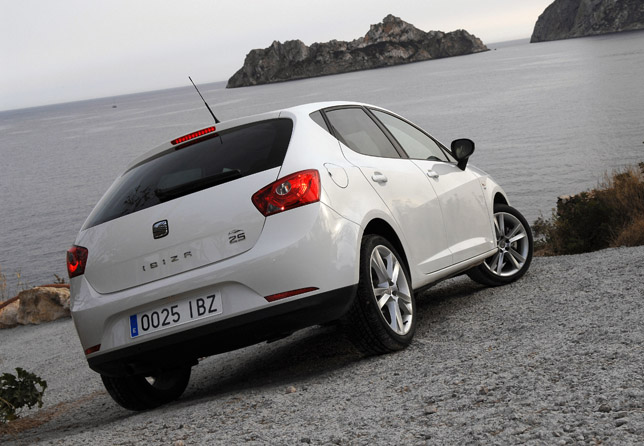 At the same time, SEAT has prepared an exhibit of the four generations for the Barcelona show, where visitors can take a look at the evolution of the Ibiza since its launch.
Without a doubt, this is a fitting tribute to a car that has a dedicated chapter in the Spanish brand's history book. Its aim is to continue being a benchmark in its segment in terms of quality, design and technology, not only in the present but also in the future.