Seat IBL Concept
Seat exhibits IBL Concept at the 2011 Frankfurt Motor Show. The Concept car features unique design with dynamic and confident look. The SEAT IBL combines a clean, minimalist exterior with an innovative, premium interior that clearly conveys its quality and precision.
"The IBL shows that sports saloons within the SEAT brand portfolio will play an important role in future.  However, this concept car does not pre-empt a specific model, but rather shows the design philosophy we are applying to bring the unmistakable SEAT identity to a saloon car, too.", commented James Muir, President of SEAT, S.A.
"The IBL is the perfect representation of SEAT brand values – with its distinctive look, its precision and its premium feel.  Over the next few years, SEAT will embark upon a product offensive that will see the spirit of the IBL reflected in several series-production models.", he added.
"In SEAT's Technical Centre (CTS) we have combined the latest technology that the Volkswagen Group offers with our design language to achieve products as exciting as the IBL.", said Dr Matthias Rabe, Vice-President of Research and Development at SEAT.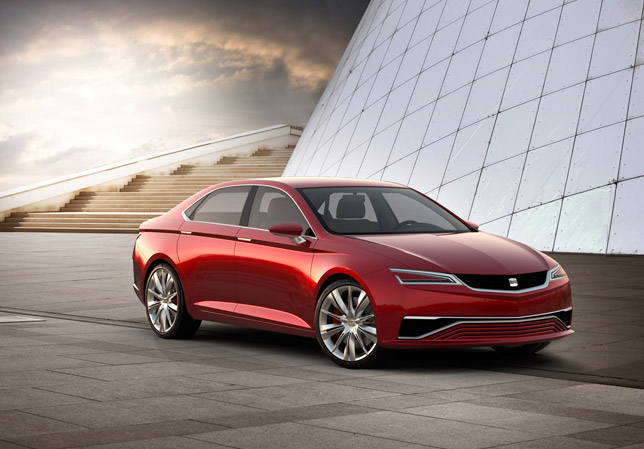 Source: Seat