2013 Seat Mii Auto with Automated Manual Gearbox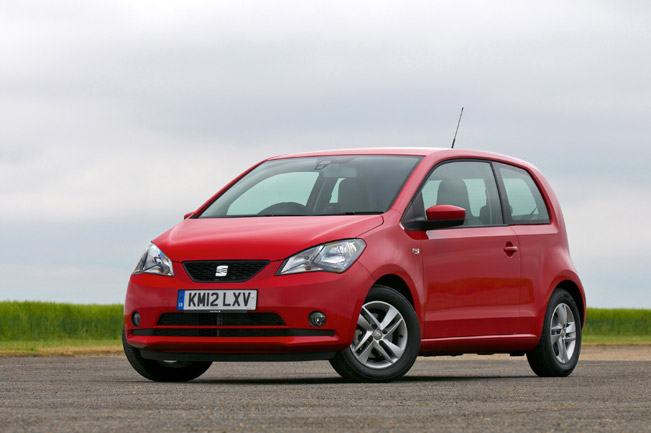 2013 Seat Mii Auto is the latest addition to the current Mii line-up. It not only offers generous space and versatility, but now is even more economical thank to the new automated manual gearbox it has.
In fact, the sequential transmission is extremely economical. Speaking in numbers, the result is that this Seat is 2.7 mpg more fuel efficient on average than the Mii Sport. The latter has the same 1.0-litre 75PS engine with a manual gearbox. In addition the CO2 emissions were also lowered.
To go even further into details, the Mii Auto, boasts average fuel consumption of 62.8mpg and a 105g/km CO2 rating, in comparison to the manual equivalent's 60.1mpg and 108g/km. Based on the manual five speed gearbox, the automated version does away with a manually operated clutch, instead using an electric motor linked to a pair of electromechanical actuators in order to handle gear changes.
But what is the overall result? It is a gearbox with the operation of a traditional automatic transmission, but with light weight and compactness. However, this new gearbox is offered only with the 75PS (55 kW) engine and in SE trim. In terms of performance, the new Mii model sprints from 0 to 100 km/h for only 13.9 seconds. The top speed is 106 mph.
There are three gearbox settings the person behind the wheel can choose from: neutral (N), drive (D) and reverse (R). Here there aren't included the "park" setting and "crawl" function. If the vehicle is switched off, while in drive mode, the first gear is automatically engaged. The driver has the option to manually select gears using the lever.
Moreover, being a SE specification, this car is equipped with 14-inch "Silva" alloy wheels, a leather steering wheel and gear knob, a gloss white dashboard panel, chrome dial and switch surrounds, and heated electric door mirrors, air conditioning, electric front windows, electronic stability control, remote central locking and six-speaker stereo.
2013 Seat Mii Auto is being offered in both three- and five-door body styles. Its starting price is £10 390.
Source: Seat