Seat @Mii Limited is Now Online
The @Mii is the latest in limited edition series from Seat. It will be available for orders only on the web through a dedicated site. Try explaining that to your grandad #ITKnowledgeDeficiency.
When you manage to get to the @Mii portal, there are a few customization options but you do start off with a base – The Seat Mii Style Chic. That means 14-inch, Silva design alloy wheels and a 1.0-liter, three-cylinder petrol unit to spin them. The power stands at 75 hp while the economy figures state a healthy 4.7 liters per 100 km ratio. If you don't feel convinced, you can try the Virtual Test Drive on Facebook... which is not at all pointless.
Specific @Mii features on the outside include the white wing mirrors (heated and electrically adjustable) that contrast the "Night Blue" overall body color – very Facebookish. Rather unsurprisingly, the interior environment is very multimedia friendly – there's a six-speaker Seat Sound System and something called the Seat Portable System that has a specially designed cover for an easy-to-use audio, phone, navigation and on-board computer functionality. It's basically a removable 5-inch TFT touch screen which is linked to all the car's electronics but it can also act as your tablet as well.
So log in, and chip in, share and tweet and buy a Seat @Mii... oh.. the internet has gone.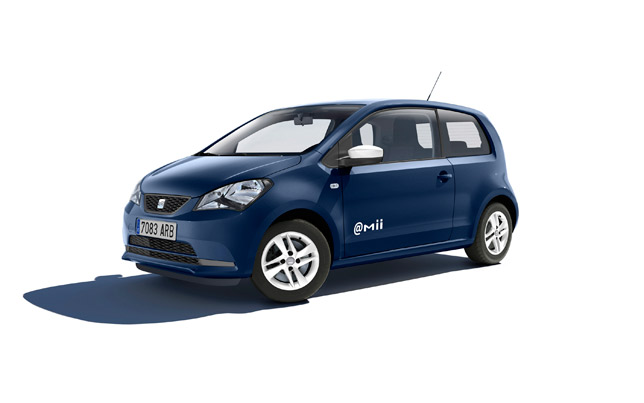 Source: Seat