A Trendy Seat Mii Mango Special Edition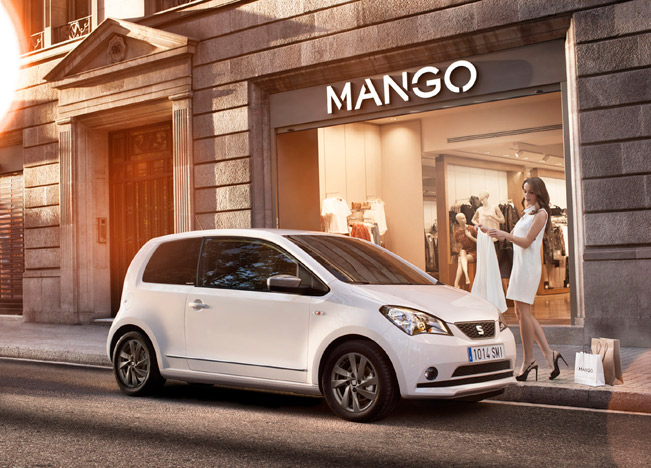 What do you get when you take a Spanish fashion house and a Spanish car make (that's actually supervised by a German company) and put mash them together. Why, the Glam Beige Seat Mii by Mango special edition of course. It's the one car that will make its début on a fashion show rather than on a car show. That is to say, the 080 Barcelona Fashion event (27-31 January).
On the outside, the Mii special edition distinguishes itself with a special set of dark grey 15 inch alloy wheels, grey electric door mirrors and "Mii by Mango" badges at the back and on the B-pillar.
The interior is where most of the designer side of it really shines. Leathered steering wheel and gear stick, Alcantara upholstery on all seats with a beige trim and, again, "Mii by Mango" embossing. The door sills too read the same. The mirror on the driver sun visor and the glove box handbag hanger clearly hint that Seat are targeting a very specific group of people (women) with the Mii by Mango. Is that sexist?
The Mango Mii will be available in either 3 or 5-door versions and will be equipped similiarly to the Style trim line. That means ESC, ABS, front and lateral airbags for the front seats, head-thorax airbags, air conditioning, CD/MP3 audio system, hill hold control, central locking, power windows and more as standard.
Source: Seat