2013 Seat Mii Vibora Negra adds spice to the urban life
2013 Seat Mii Vibora Negra is an inspirational mix between Seat's Ibiza Bocanegra and the Mii FR concept. The Vibora Negra is going to be on sale in just one month, delivering its unique style and stance.
In fact, in Spanish Vibora Negra means black viper. The vehicle includes a complete range of personalized accessories and in addition will mark the start of a host of planned customization packs.
The new range of visual accessories takes the Mii onto a new level and transforms it so well so that it can be come one of the most striking, aggressive and sportiest urban cars. And if you take a look at the pictures below you'll get the impression that Seat aims to conquer the hearts of the young people, who strive to all be individual. Well, the Vibora Negra Pack is for them!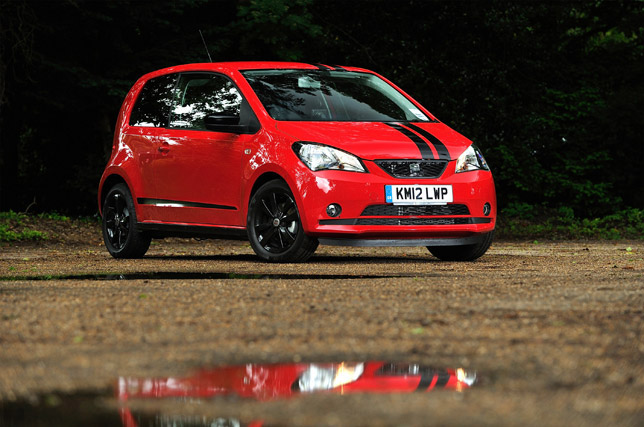 In details, the complete Vibora Negra pack can be added to any Mii, and includes:
Black Vibora Negra twin stripes (bonnet, roof and tailgate)
Black Vibora Negra side stripes
Black 14- or 15-inch alloy wheels
Black tailgate spoiler
Black side skirts
Black mirror caps
Black gloss gear knob
Black chequered dashboard decal
Source: Seat