Seat Mii Miinx Adds More Colour to the Urban Life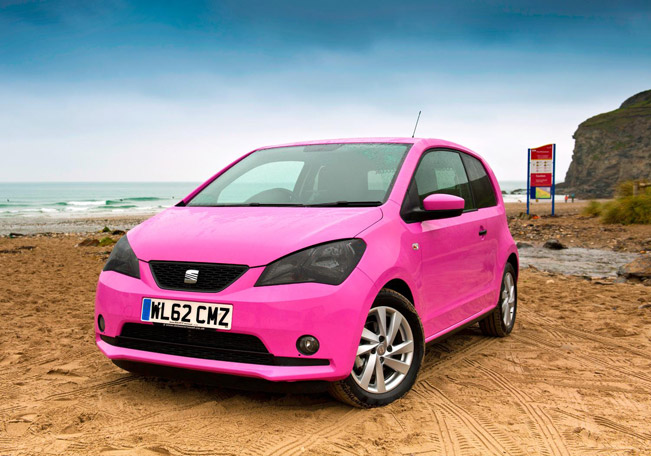 Seat Mii Miinx in bright pink color is definitely a car that draws the attention. It seems like the designers have created something opposite to the Mii Vibora Negra, which was unveiled by the brand in July.
To create "something different" was the goal of the engineers. The working process began with choosing the Mii Sport in Deep Black metallic for a basis. Then the body of this Seat was covered in a pink gloss vinyl wrap, while the lights were tinted with a translucent film, resulting in a more pronounced, contrasting look.
But the wrap isn't the whole car. Miinx is a standard three-door Mii Sport, which draws its power from a 1.0-litre, three-cylinder engine with 75 hp (55 kW). The vehicle is equipped with wide range of standard equipment, which features 15-inch alloy wheels, air conditioning, leather steering wheel and gear knob, dark tinted rear windows, front fog lights, and sports suspension.
No doubt that it will catch the attention of the soft sex. Seat Mii Miinx is priced at £11 500 and is already available in dealerships.
Source: Seat