Skoda Reveals Fabia R5 Combi at Wörthersee

The GTI Meeting in Wörthersee is the place where brands have the chance to show their sporty side. We have already shown you a lot of Volkswagens and now it is time for Skoda, which is displaying five sports cars. Four of them are base don the Fabia mode and the fifth one is Octavia Combi RS 230. In addition, at the event visitors can also compete with mini racing cars in "SKODA's Crazy Rally Ride".
One of the most important cars in company's lineup is the Fabia R5 Combi. It is powered by the 1.6-litre turbo engine that drives the four wheels and it is mated to a five-speed transmission. The car also features McPherson struts.
SEE ALSO: Skoda Fabia R5 Combi to Debut at Wörthersee
The exterior of the car is striking due to the green, white and black paint job, complemented by 18-inch alloys, new bumpers, flared mudguards and doorsills, and big huge rear spoiler.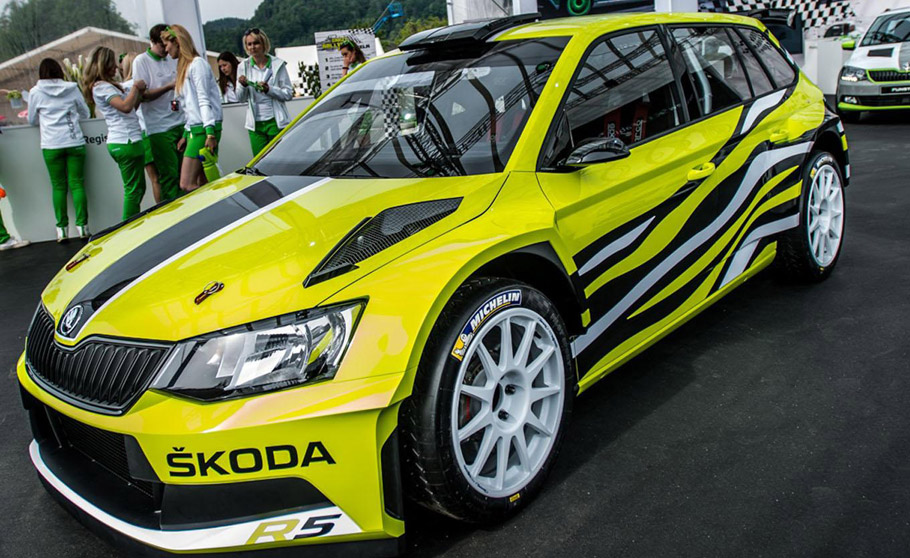 The other Fabia based concept is the FUNstar, which was designed and constructed by apprentices and which includes a 1400-Watt sound system. In addition, the company is also displaying the Red & Grey Plus design package fitted on a Fabia, too. The pack adds red and grey stripes on the bonnet, roof and boot, complementing the red 17-inch alloys and wing mirror casings.
Next, the Octavia Combi RS 230 is the fastest estate car of all time, because it can reach a top speed of 247 km/h. It can also run from 0 to 100 km/h in just 6.8 seconds.
A lot is currently happening at Wörthersee. We only wish that we could go there and witness it all!
Source: Skoda