SKODA FABIA R5 Promises Even More Victories.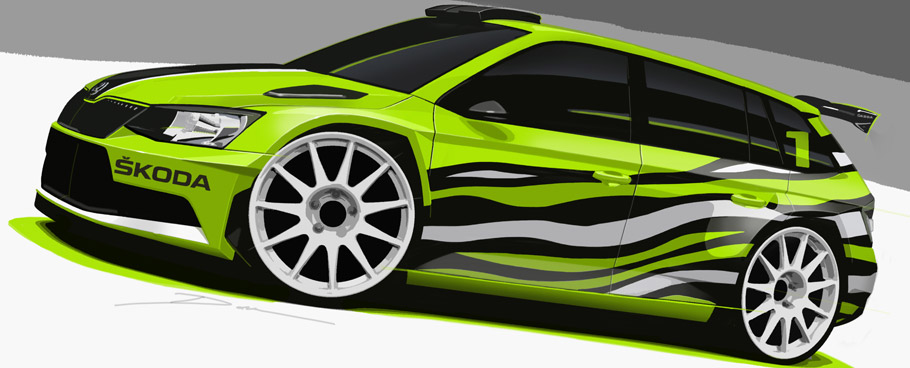 ŠKODA Fabia R5 made a sensation at its first race, when the ŠKODA team took home made a flawless race and took home the victory. The first race of the R5 was on the Šumava Klatovy Rally. Now, the car will be presented on the 34Tth GTI meetin at Wörthersee along with another three ŠKODA sports cars.
ŠKODA team have recreated the Fabia R5 to create ŠKODA R5 Combi show vehicle. The ride will be in green, white and black colors, mounted on 18-inch alloy wheels. You will recognize the sporty design instantly with the redesigned grille and powerful bumpers. The rally appearance is further boosted by the large front intakers and the mudguards and doorsills. The rear is instantly recognized by the huge spoiler and the wide exhaust pipe.
SEE ALSO: Fabia R5 Comes With Full Force
The engine, that comes with this beauty is the incredible and ultra-modern 1.6-Liter turbo petrol engine. The ŠKODA team will deal with all-wheel drive system and sequential five-speed gearbox. Lovely.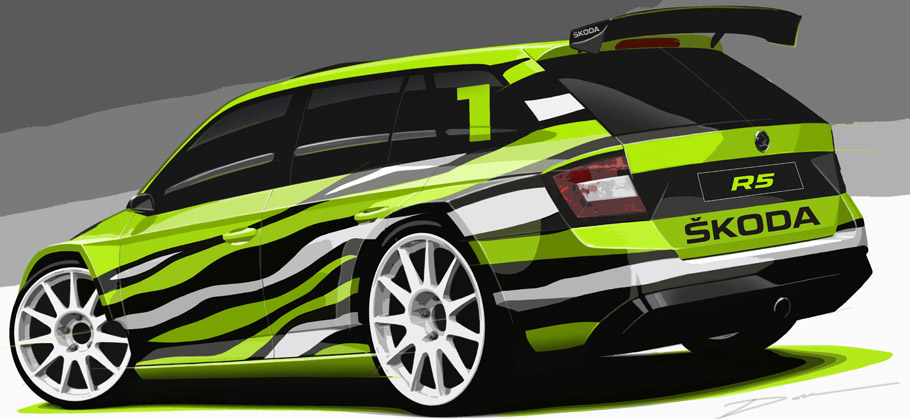 ŠKODA also decided to show the "original" Fabia R5 at Wörthersee. In fact , ŠKODA latest racing car celebrated world premiere at the end of April with an incredible victory at the Czech Rally Championship. Tamed by Jan Kopecky (CZ), the vehicle demonstrated an overall incredible road performance. As we told you, the R5 is based on the Fabia Super 2000 model, which is considered as ŠKODA's most successful rally car in brand's history.
Source: ŠKODA