Skoda Octavia Hatch GreenLine: 88.3 mpg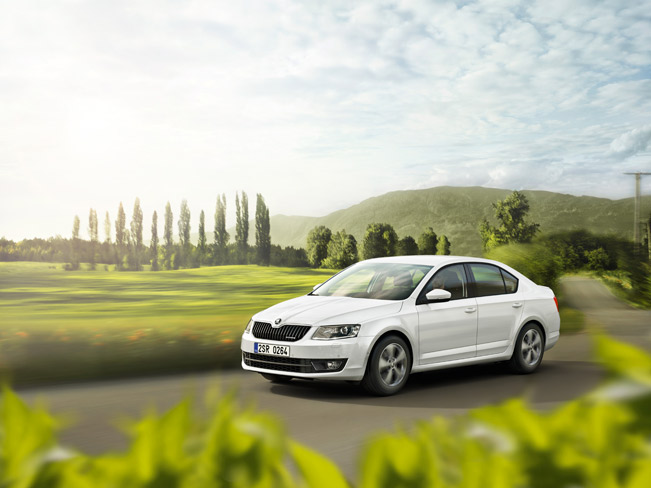 There is a new addition to the Skoda Octavia range. It's the GreenLine hatch – an 88.3 mpg and 85 g/km (CO2) car that still manages to pull off 110 PS.
The main culprit behind these impressive figures is the 1.6 TDI CR diesel engine. It's managed by a Start-Stop system which comes as standard on all third-generation Octavia cars anyway. The GreenLine however, comes also with a set of uniquely styled low-resistance wheels. 16-inch in diameter, these alloys go by the name of "Velorum". The intended tire pressure for the GreenLine is a bit higher than usual in in order to reduce the friction surface area on the road.
Other technological highlights include regenerative braking and front fog lights as standard. Visual treats: GreenLine badges on the front grille and rear hatchback. The gearstick inside also reads GreenLine.
The Octavia GreenLine is now officially on sale in the UK and is priced at £20,150 or about $33,118
Source: Skoda