SKODA Octavia RS 230 Comes With Even More Sporty Additions!

Shortly after demonstrating the special edition Octavia RS 230, SKODA releases the next star in the Octavia RS lineup: a powerful compact with all-wheel-drive system and RS diesel 2.0 TDI 184 hp (135 kW) engine in a combination with the six-speed DSG gearbox.
The third-gen SKODA Octavia RS was launched back in 2013 and became one of the most popular models with more than 58,000 units sold to date. The Octavia RS, available in hatch and estate, offers some sporty feel, but yet enhanced flexibility and it is expected to be one of the best models in the whole lineup after the release in 2000.
SEE ALSO: How Green is the 2015 Skoda Superb GreenLine?
This vehicle is believed to be ideal for everyday drive and it is also expected that it can deal with almost all drive situations. And no wonder: the technology incorporated in the latest Octavia is impressive and functional. This sweetie now offers a dual-clutch transmission and AWD system that altogether with the powerplant deliver a total of 243 hp (135 kW) and accelerates from 0 to 100 km/h (0 to 62 mph) in 7.6 seconds. And with this impressive start the vehicle can chase the top speed of 220 km/h (126 kW)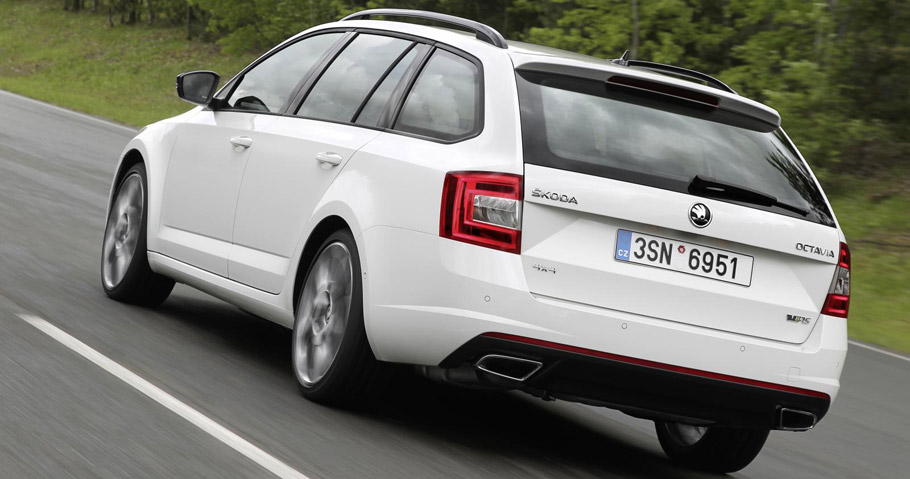 The modern AWD system results in excellent handling and traction performance even on rough terrain. Furthermore, the SKODA Octavia RS 4x4 includes the best aspects of the FWD Octavia RS. The technological highlights feature sporty suspension and electronic differential lock XDS+ for improved steering and dynamics.
Furthermore, the latest Octavia family member comes with sweet sporty design: distinctive alloy wheels, bold engine noise and aggressive, yet elegant interior lines. And now SKODA team promises enhanced functionality and comfort for fair value for money.
So, what do you think about the latest Octavia model?
Source: SKODA