speedART SP81-R based on Porsche Boxster S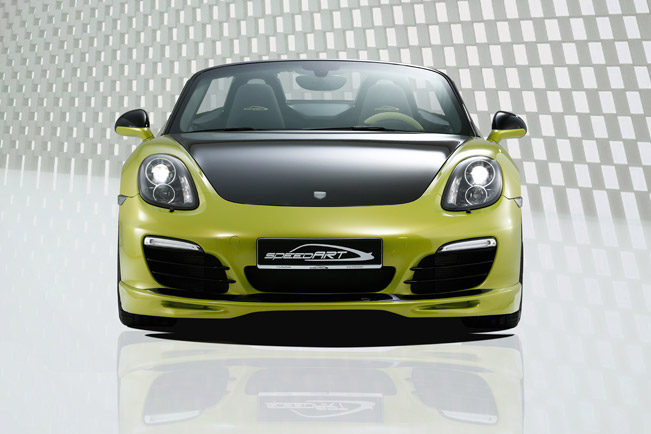 SpeedART has introduced their latest project based on the new Porsche Boxster S (981). The car comes with entire exterior restyling as well some performance modifications.
The engines can be boosted with up to 20HP and 20Nm by installing a complete sports exhaust system including new headers, sport katalysts and 2x100 mm twin- tailpipes.
The aerodynamics package includes frontspoiler lipp, rear wing, diffuser and side parts in Carbon. The car is finished in black-greenmetallic. It also features nice interior touches as well as an Alcantara-leather upholstery (on demand all colours and materlials available).
The car rolls a set of enormous 21" LSC-Forged alloy wheels fitted with ultra-low profile tires in order to fit in the arcs. If this is too much, the tuning company offers option for a set of 20" wheels.
The tuned Porsche is lowered thanks to a set of sport springs. No words about pricing.
Source: speedART