Speedriven EV12 Mercedes E Class
Speedriven has tuned Mercedes-Benz E-Class W211 (2002-2009). The tuning company has released some pictures and details about the brutal luxury saloon. The name of the project is EV12.
Speedriven E-Class is powered by a huge V12 twin-turbo engine with some modifications, which stay in secret. However, the tuner reported that EV12 has a maximum output of 700HP, which are send to the rear wheels.
The results is thanks to top-mounted water-to-air intercoolers, Scorpion air intakes, larger fuel injectors and billet-wheel turbochargers. To make sure that all upgrades work properly, the tuner re-mapped the ECU.
Outside, EV12 features Brabus aerodynamics package and the blacked-out front grille.
Price list is not announced, yet.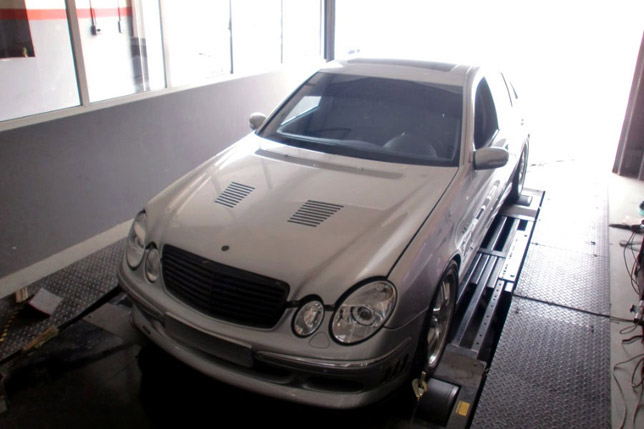 Source: SpeedDriven