Sporty and Individual: Hartman Volkswagen Crafter Vansports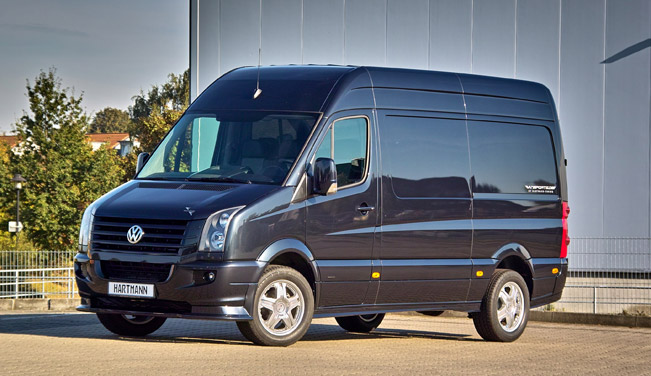 Although Volkswagen Crafter is not the typical vehicle that undergoes tuning, the experts from Hartman has brought their attention exactly on this one. This large van from Volkswagen does not shun any challenge and provides itself for many uses and services, being roomy, practical and reliable.
In particular, Hartman Volkswagen Crafter Vansports is sportier, and personalized, due to the accessories delivered by the tuning company. Hence, it is more than obvious how this Crafter stands out from the crowd.
Here has been applied the "CP Stream" performance tuning program, which gave the correct styling accessories for an individual and sporty driving fun. The accessories for the exterior applied here are new frontspoiler, sideskirts, tailspoiler and tail-design-corners, which provide better look.
In addition, the wheel/tire-combination is unique: KRONA rims in 8 x 18 with 255/35er tires. On the other hand the interior of the Crafter includes carbon decor, foot mats and aluminum entry strips, both with Hartmann-Tuning-Logo.
Source: Miranda Media