The Stig in Hennessey ZR1 HPE750 [VIDEO]
Here is a video of The Stig thrashing a Corvette ZR750 (from Hennessey Performance) and setting a new record Power Lap time without breaking sweat. If you are not familiar, The Stig is the mysterious Top Gear driver who handles the scariest performance cars out there and sets time laps in whatever is given to him. Top Gear is a motoring series franchise with separate shows for Britain, Australia and the US. This one here is the American Stig going through the American Top Gear test track.
The second time round, the ZR750 sets a time of 1.21.4 which "unofficially" surpasses the current Power Lap score-board leader – the Dodge Viper SRT-10 ACR (1.22.0). That is close. So close in fact, that if it were a real time race, to the common spectator that would have been a neck-a-neck finish. Nevertheless the Corvette has the moral supremacy here. Will they do an official Power Lap, we'll just have to wait and see.
In the mean time here are some specifications of the HPE 750 Vette:
Power: 755 bhp @ 6,600 rpm 728 lb-ft torque @ 4,700 rpm
Performance: 0-60 mph: 2.8 sec.* 1/4 mile: 10.3 @ 139 mph* Top Speed: 224 mph
*With optional Michelin Pilot Sport Cup tires
The Hennessey upgrade for the ZR1 includes:
A new pulley for the supercharger (up from 9 psi to 13 psi)
High Flow Supercharger Snout Upgrade
HPE High Flow Air Induction System
Extreme Duty Valve Springs
Stainless Steel Long Tube Headers
High Flow Catalytic Converters
Professional Installation
HPE Engine Management Calibration
6,700 rpm Rev Limiter (200 rpm over stock)
Chassis Dyno Tuning & Road Testing
Serial-Numbered Dash & Engine Plaques
Hennessey Exterior Badging
Hennessey Premium Floormats
Hennessey Carbon Fiber Door Sills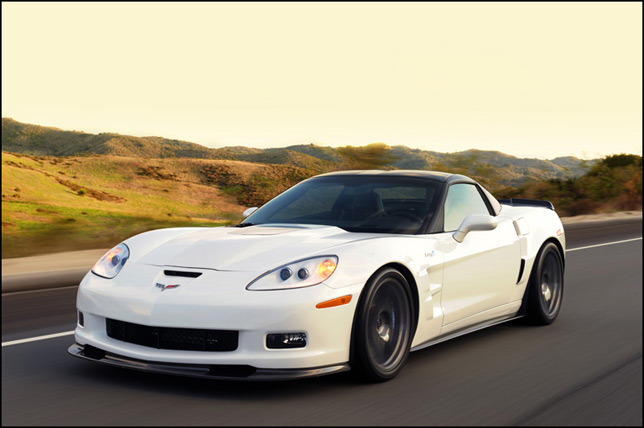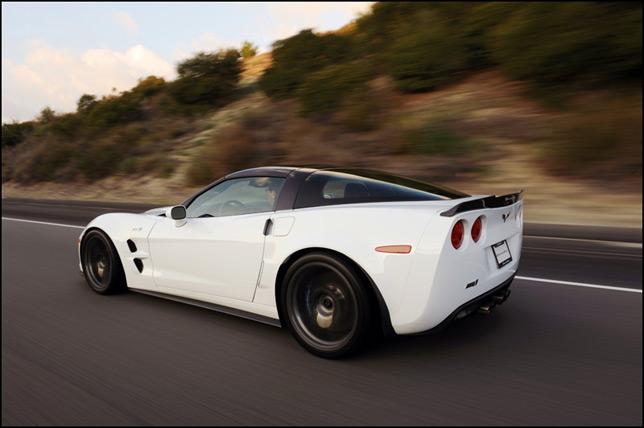 Source: Hennessey