Subaru Legacy and Outback - Facelifted and Updated
Subaru are letting loose the latest Legacy and Outback models: For Japan, that means not mere MY releases but proper revisions – minor facelifting, chassis and body changes and new engines. The company likes to sum up their actions by using "concepts" which can be articulated in simple phrases. This one is called an "All Performance Enhancement" - the focus falls on fuel efficiency, driveablity and safety.
One of the two new engines (both of them are flat) is an improved version of the familiar, naturally aspirated 2.5-liter one. The Legacies and Outbacks designated with 2.5i usually develop 168 hp and 229 Nm of torque. Now, low to mid speed torque comes even easier. That on the other hand, called for a better CVT so a new Lineatronic transmission was also introduced. It improves fuel-efficiency and tackles the incoming torque more smoothly. Further improvement on the frugality is courtesy to the Impreza derived auto start/stop system.
The Legacy gets a new bumper and revised headlights plus grille thus making it look more wide and sharp. The Outback receives also gets similar optics in its own way. A way that is supposed to convey the image of a flagship SUV. Both of the cars get a 3.5-inch color LCD display at the center of the speedometer. There, the driver can monitor the fuel consumption and the operational situation of the "EyeSight" feature (the camera at the front that monitors the road for obstacles and eventual collisions). Convenient and safe stuff.
What one probably won't notice is the enhanced rigidity of the Legacy's body and chassis. By adding a support sub frame at the back and tweaking the spring settings on both ends, one gets a comfortable ride with superior on-the-road stability.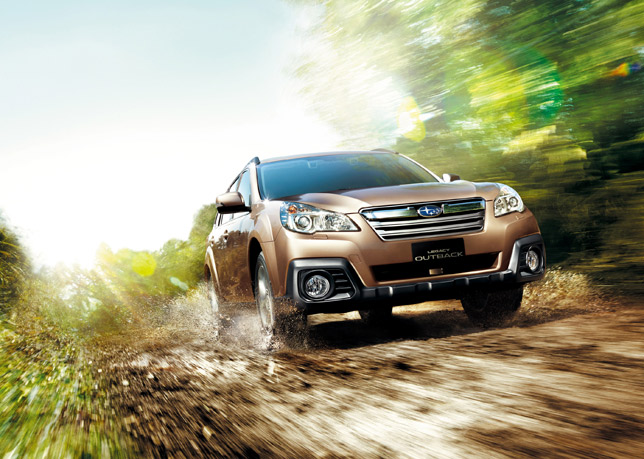 The other engine goes on the Legacy (wagon or sedan) and the designation will be 2.0GT DIT – Direct Injection Turbo that is. With 2.0-liters of displacement, DOHC and 16 valves, this is a new breed of engines that will hopefully sperad out. By injecting fuel directly into the cylinders, Subaru have made it possible to up the efficiency by 20%. The bore/stroke inside the pots is equally proportioned – 86mm x 86mm. That's what's known as a square engine which is ideal for direct fuel injecting. The twin scroll type turbocharger is said to be lively on low speeds and to have helped in extracting 300 hp and 400 Nm of torque.
Add to that the same Lineartronic transmission mentioned above and you get yourself a perfectly decent family car that's capable of putting a smile on your face trough lively response. What makes it so suitable for a family car – it's stability, safety and refinement – 18-inch aluminum wheels as standard, minimized vehicle sway and an enlarged stabilizer diameter which in turn offers great stability when changing lanes and cornering.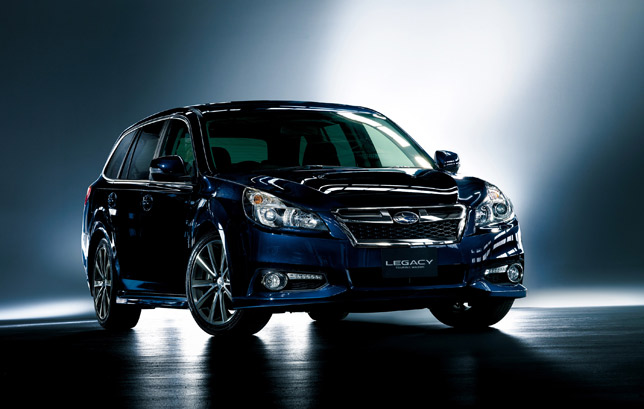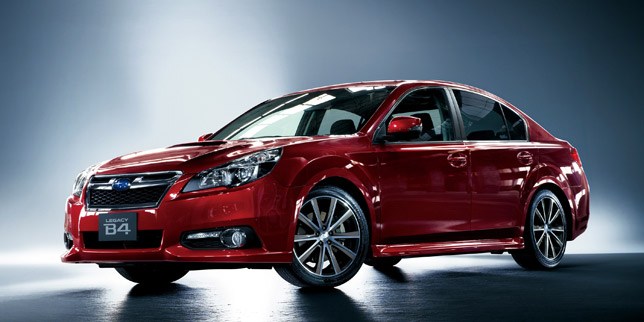 Source: Subaru