The All-New Mazda2 Kicking off in Mexico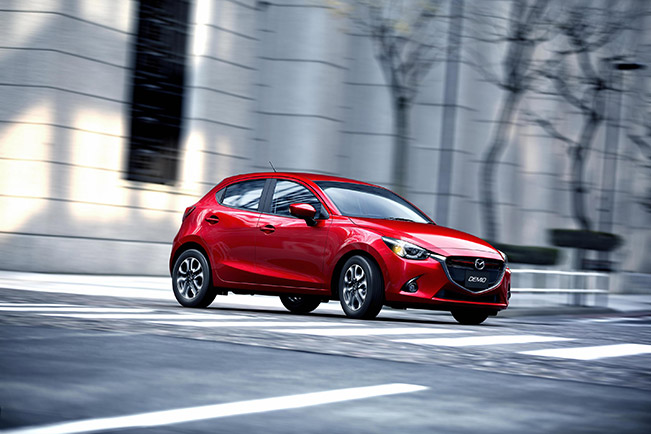 The Japanese automaker Mazda has officially fired up the production of the next generation Mazda2 at Mazda de Mexico Vehicle Operation (MMVO) in Salamanca, Mexico.
In the last couple of years, Mazda has introduced a range of vehicles which include advanced SKYACTIV TECHNOLOGY. The SKYAVTIV products enjoy the victorious taste of their global recognition, high sales and growing demand worldwide. In relation to this, SKYACTIV models are expected to account for 85 percent of global sales by fiscal year ending March 2016.
The production of the all-new Mazda2 in Mexico along with the start of operations at the engine machining plant plus the planned production capacity increase  are part of the Structural Reform Plan announced in February, 2012. Initially all of these 'procedures' sketch some highly important stages in the fast-paced development of Mazda. What is more, Mazda de Mexico Vehicle Operation's engine machining plant accepts and naturalizes the same progressive production technologies as Mazda's Hiroshima Plant. In consequence, it is capable of creating an engine parts processing line that is simultaneously effective and able to manufacture a number of unique and high-quality products.
After Hofu Plant in Japan, where production began this July, and Auto Alliance (Thailand) Co., Ltd., where production started in September, MMVO is Mazda's third international production and administrative facility which is beginning to produce the next generation Mazda2.
MMVO President Keishi Egawa has pointed out that; "With the start of production of the all-new Mazda2, operations underway at the engine machining plant, and an increase in our annual production capacity, we now have an even stronger production framework capable of supplying global markets with SKYACTIV products of the same high quality level as those made in Japan. At the same time, we are pleased to be able to make a contribution to Mexico's further economic growth."
The all-new 2015 Mazda2 boosts with energy, high-class performance, more than just reliable safety system, and fuel efficiency.
Source: Mazda