The All-new Mazda2 Wins Good Design Gold Award 2014 in Japan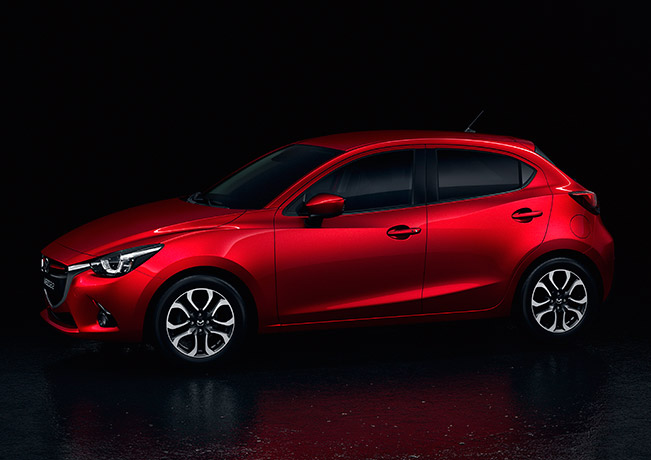 As it looks like Mazda2 is simply in the limelight! JAPAN'S reigning car of the year has received another award. This time the car scooped the Good Design Award's Good Design Gold Award (Ministry of Economy, Trade and Industry Minister's Award), which was sponsored by public interest incorporated foundation, Japan Institute of Design Promotion. Good Design Award is Japan's only comprehensive program for the evaluation and commendation of design which was established in 1957.
The all-new Mazda2, powered by SKYACTIV-D 1.5-liter engine, is created to boast confidence, inspire and, finally, deliver a whole new driving experience that will change even more positively the usually perceived notions about the carmaker. Supplied with all the new technological aspects and crafted with original ideas, the vehicle establishes another understanding about the new generation subcompact class of cars.
The applied KODO design has been used in a sense that combines sumptuous luxury with substantial high-tech safety and comfort. It simply gives a new feel of liveliness and definite presence both of which complement the compact size of the Demio. Furthermore, the interior is designed with such detail-orientated mechanism used by Mazda designers to set a new global leading standard for the segment. The choice of colors, compositions, rearrangements, forms and textures brings a sense of springing quality and excellence.
In its commendation, the Japan Institute of Design Promotion stated that; "Mazda has taken all of the KODO design from the last few years and condensed it into this compact body […] Along with the SKYACTIV clean diesel engine this model lets you enjoy the most fundamental pleasure of the automobile-moving your own hands and feet to get where you want to go-with all five senses."
Source: Mazda