The History of Kia Motors
Kia was founded in 1944 as a producer of steel tubing and bicycle parts. The name Kia has roots in the Chinese language and means to "to rise and come out of Asia". According to native Koreans, the name evokes a parable that may be roughly equivalent to the Greek mythological tale involving the Phoenix bird arising from the ashes of its predecessor.
By the early 1950s the company had expanded into the production of completed bicycles, the first Korean manufacturer to do so. By the late 1950s the company began to produce motorized scooters with the rollout of the model C100 (1958).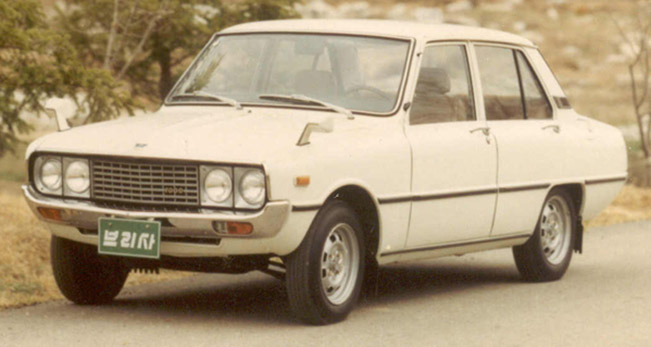 The 1960s saw a rapid expansion in Kia with a lineup that included motorcycles and three-wheeled cargo vehicles.  The Kia brand was a frequent site on the streets of Korea and in many other parts of Asia.  The next logical step after this was to enter the automotive market and the company started moving in this direction in the early 1970s.  A key factor in this process was the construction of Kia's Sohari manufacturing plant in 1973.  According to Team Kia in New Hampshire  this plant was Korea's first fully integrated automotive production facility and it was where Korea's first internal-combustion motor was tooled and built.  A year later, Kia unveiled its first car – the Brisa.
After several years of manufacturing automobiles for other brands, Kia began manufacturing its own brand for US consumption in the early 1990s.  The first US-destined car was the compact Sephia. It was rolled out to only to several Western states in order to test demand.  It wasn't until KIA started shipping its very popular Sportage SUV that Kia became a nationwide brand.

The next phase in Kia's history was due to financial difficulties.  After considerable discussion, Hyundai, South Korea's other major automaker, acquired the company. Kia has been on a major upswing since its purchase by Hyundai, with improvements in build-quality, performance and overall refinement. Reliability, previously a weak point, has also improved greatly and consumer confidence followed along.
Today Kia is offers a broad lineup of well-built coupes, sedans and crossovers that stand out for their value, performance and sporty styling.
Images courtesy of www.automaistv.com.br , www.engineact.com