The New Kia Soul EV to be Sold Globally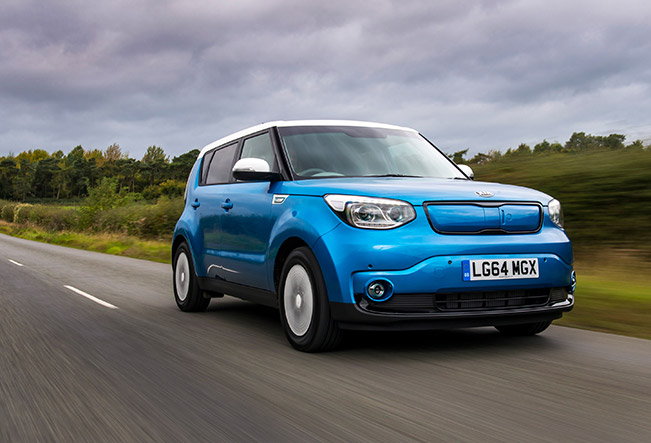 There are two things guiding the new Kia Soul EV: it is eco-friendly and fun. Making its worldwide premiere at this week's Chicago Auto Show, the Soul EV showcases the future in genuine style. The first all-electric, zero-emissions Kia model has a distinguishable look, bold design and practical interior with a unique twist.
First of all, the Soul EV is built with a fun-to-drive character. Its electric motor produces 109 HP (81.4 kW) in a combustion-engined model with 285 Nm of torque. The car is utterly smooth and silent thanks to the Virtual Engine Sound system at low speeds in both forward and reverse gears which warns pedestrians and cyclists that it is in a close distance. What is more, 2015 Kia Soul EV has a top speed of 90mph and can accelerate from 0-60mph in 10.8 seconds. This makes the vehicle absolutely stable and capable of keeping pace with the intense flow of the always busy city traffic.
A 96-cell, 27-kWh lithium-ion polymer battery keeps the motor alive. For better convenience, Kia can be charged to 80 percent in as little as 33 minutes using a 50-kW system. The Soul EV is fitted with three charging ports: two of the ports are for conventional AC charging, per SAE standard J1772, and the third is for CHAdeMo public stations.
The interior of the new Kia represents an amalgamation of simple luxury and exceptional comfort. The color schemes soothe and please the eye, thus complementing the overall driving feel. The friendly and spacious inside environment is comprised of striking two-tone colored cockpit, with smooth surfaces, original bio-based trim as well as padding and, finally, plain but stylish contours.
The new 2015 Kia Soul EV is priced at £24,995 after the government's £5,000 Plug-in Car Grant.
Source: Kia