Three Nissan GT-R NISMO GT3s Prepared For Nurburgring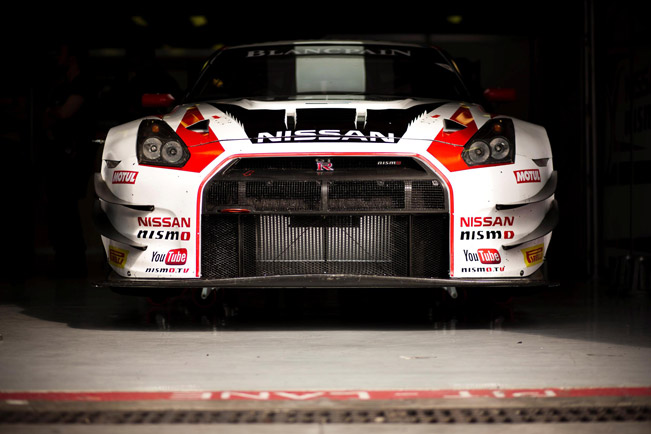 Nissan GT-R Nismo GT3 is returning to its home to follow up volume production lap record. Three cars have been prepared for this year's Nurburgring 24 Hours race. The event will happen on 21st and 22nd of June and is considered one of the toughest endurance races in the world. Top racers will be contributing towards the success of Nissan at the race. Leading the charge will be a two-car entry from Nissan GT Academy Team RJN and a further GT-R entered by Schulze Motorsport.
Precisely, GT Academy Germany Judge, Nick Heidfeld, will race the No.80 Nissan GT-R NISMO GT3. The car has been numbered in order to celebrate Nissan's 80th anniversary. He will team up with the most recent GT Academy Germany winner, Florian Strauss. Nick and Florian will be joined by Lucas Ordonez, and Alex Buncombe.
The No.30 Nissan GT-R NISMO GT3 is the other car featured at the event, and it carries this number in order to celebrate the 30 years of NISMO. This car will be engineered predominately by a team from NISMO.
Nissan Super GT racers, Michael Krumm and Kazuki Hoshino, will team up with Katsumasa Chiyo and 'Ring regular Tetsuya Tanaka in this car. At last, The third Schulze GT-R will be driven by the creator of Gran Turismo, Kazanori Yamauchi and the 2009 winner of GT Academy, Jordan Tresson.
Source: Nissan