TopCar Porsche 991 Carrera Stinger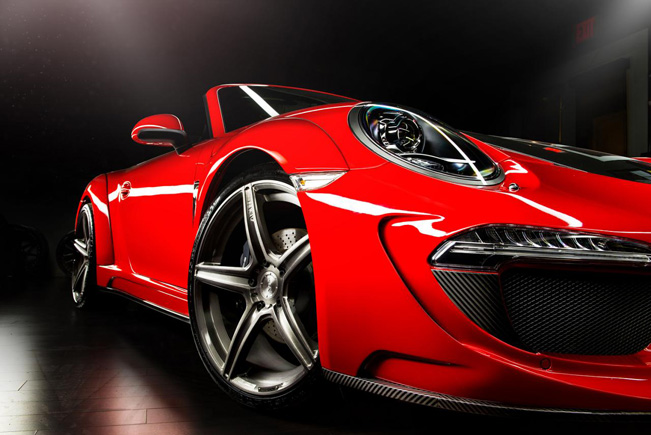 TopCar has unveiled their project based on the Porsche 991. The name of the project is Carrera Stinger and it will be released in the USA following its premiere at the Auto Exotica show in Moscow, last summer.
The 991 Cabriolet comes with a new body kit and ADV5.1 SL wheels. The aerodynamics package includes a new front and rear bumpers, front and wing extensions as well as a modified bonnet, additional spoiler and new exhaust pipes. All parts are made from carbon fiber ensuring maximum strength and lightweight.
The styling package is priced from $18,530 and is available for 991 Carrera, the Carrera S, the Carrera 4, the Carrera 4S and the Cabriolet models.
Source: TopCar