Toyota GT86 Real Deal Campaign [VIDEO]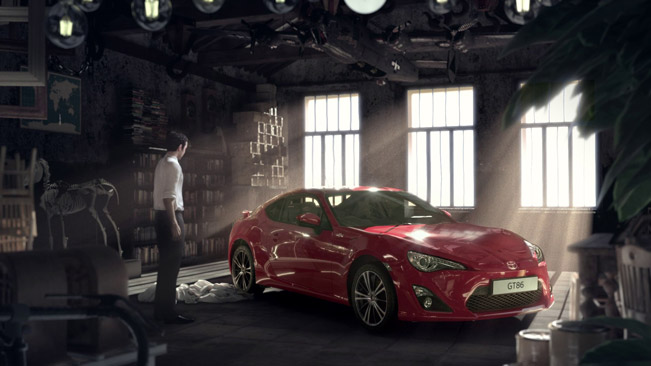 Have you seen the film The Thirteenth Floor, which came out in 1999? Well if you have, then the new Real Deal advertising campaign by Toyota will "sound" very familiar to you.
This is a multi-million pound advertising strategy for the new Toyota GT86 Sports Coupe. It was created by Saatchi & Saatchi London and celebrates the brand's return to its sports car heritage and reflects the rave reviews the GT86 has received for its authentic driving experience.
In summary, the Real Deal ad tells the story of a CGi man who has become tired of living in an artificial world. Some of the world's best animators were involved in the making of the video. The computer game-style city is the living area of the animated hero and in addition is one of "pixels, pretence and driver assist".
The hero goes to the underworld in order to find a way to feel alive. There he finds the new Toyota GT86. With its help he breaks free of his unsatisfying, inauthentic existence and escape into the real world. Take a look to the video below and see how he does it!
Video Source: You Tube
Source: Toyota