Toyota GT-86 14R-60 Limited Edition is Production Version of Griffon Concept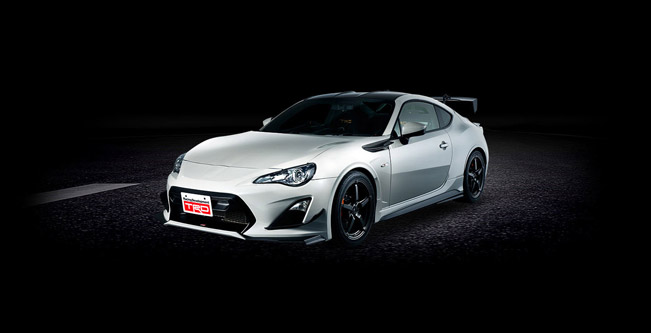 Toyota GT-86 14R-60 Limited Edition is a production continuation of the Griffon concept which was revealed last year. In fact, it is a super lightweight GT-86 which won't be seen elsewhere but Japan. Just like the Griffon, this limited edition Toyota is driven by 2.0-liter boxer poweplant. There are no enhancements in its power, meaning that it generates 197 horsepower (145 kW) and 205 Nm (151 pound-feet) of maximum torque.
Nevertheless, the engine was touched slightly and now has new air filter, engine oil cooler, a reinforced clutch, lightweight flywheel, and mechanical limited-slip differential from TRD. The transmission here is the six-speed one, but in the case of GT-86 14R-60 it is improved, with different gearing in first and second and an altered final drive ratio.
Furthermore, the suspension of the model has new coilovers, there is also a V-shaped tower brace in the front and rear. Toyota also took care about the brakes, which were upgraded. In terms of exterior the car is equipped with a body kit that features carbon-fiber roof and huge rear spoiler. 18-inch forged magnesium wheels add to the final look.
The interior of the car gets TRD-branded race seats with four-point harnesses as well as Alcantara. There are no rear seats. This limited edition model will be produced in 100 units only and is intended only for the Japanese market.
Source: Toyota